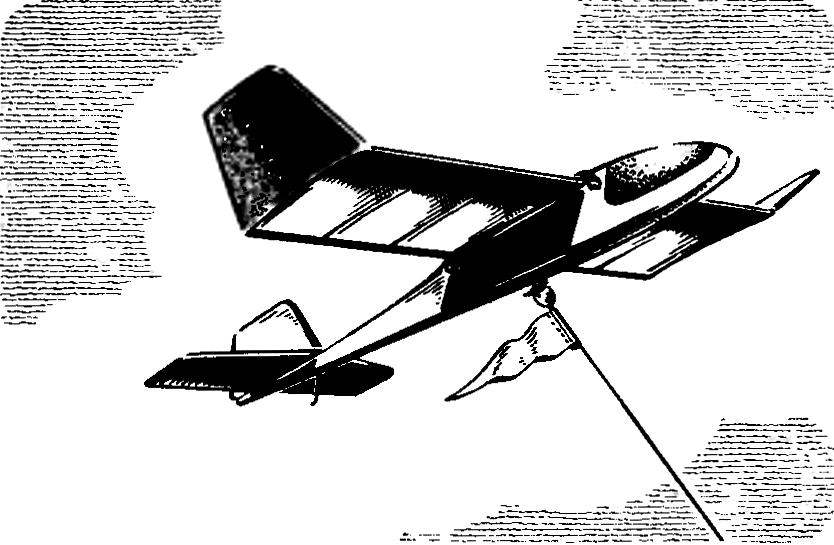 The development of the increasingly popular class of model airplanes-gliders reduced dimensions traditionally associated with increasing complexity and increasing elongation of their wings. One of the attempts to show that there are other, much more affordable and effective ways of designing paritala class A1, was made in the "M-K" in 1992 with the publication of model with a simplified power circuit.
And today we want to introduce the adherents of the expense of building a traditional glider with a different direction, which to modellers may seem somewhat unexpected, so unusual settings has new appliances. However, it is better to tell about the history of unusual models in order.
The main reason that forced us to take up design search, there was a need to provide novice club members, and have already passed the stage of simple schematic, technology transition type. After building a pair of "dureena" not too well, flying gliders is almost impossible even to say that the boy has gained the experience to create the glider of the class A1. Therefore, there were drawings very brachypterous, simple, technologically advanced and extremely durable model. At first, we deliberately departed from the requirements for maximal condition aerodynamic performance in favor of reliability and simplicity. What was the result, clearly seen in the drawings. However, we still have to explain that to completely ignore the design principles of paritala we certainly did not. Ultrashort wing, in addition to the aerodynamic shortcomings, has some advantages for high Reynolds number when a significant chord — hence, it was possible to hope for a good aerodynamic efficiency of the wing at moderate values of lift coefficient. Based on these assumptions, the "ears" are designed as elements solely to provide lateral stability and load-bearing functions remain well-developed Central part of the wing. Now you will understand the logic that led to such unusual ratios of elements of bearing planes and such a large cross corners "ears" when viewed from the front.