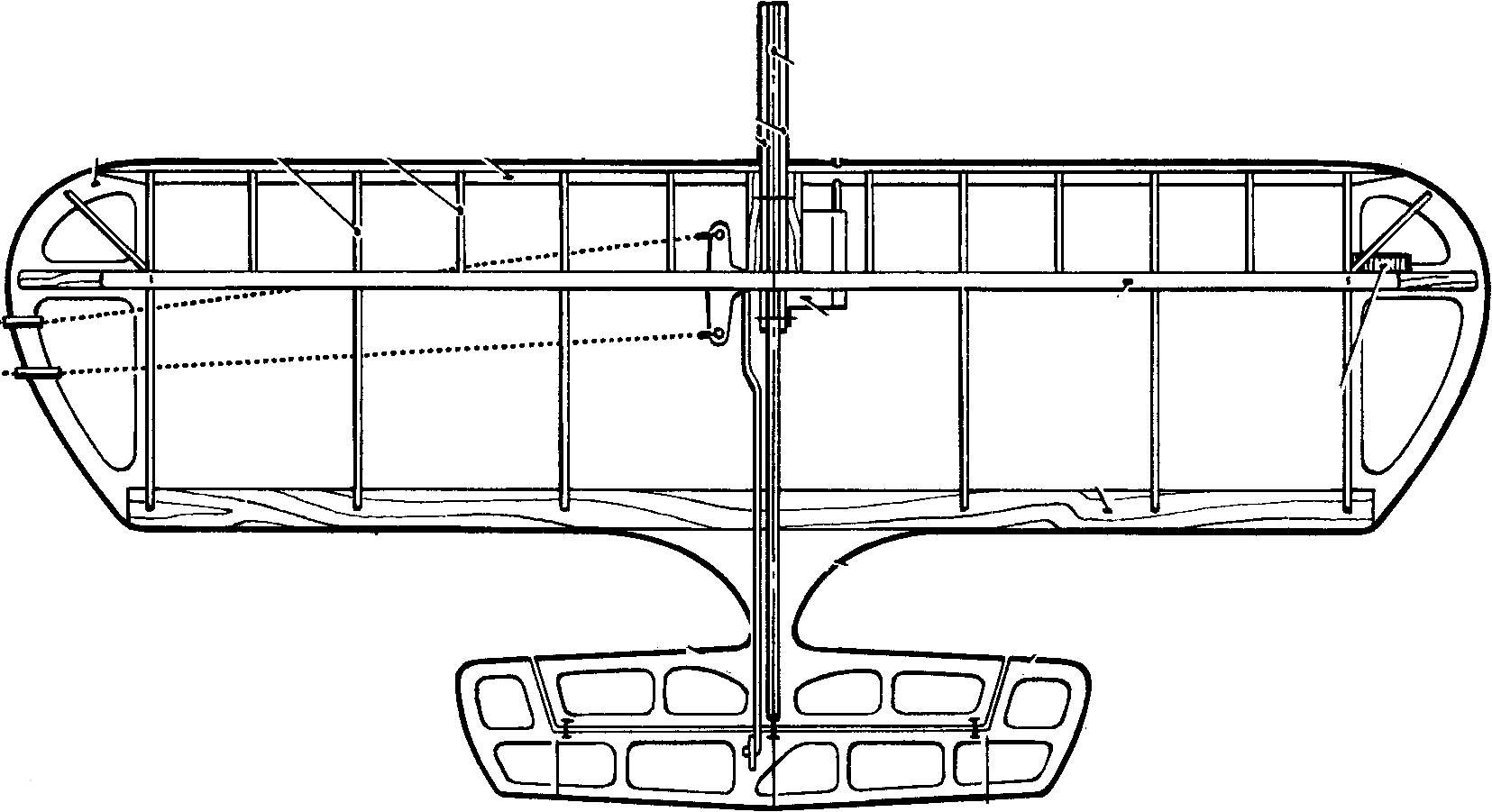 A spectacular sight — "dogfight". No wonder, therefore, that the coming in groups the boys want to build it bouzouki, and as soon as possible.
A model aircraft club in the summer camp? It is no secret that the equipment and material resources is largely inferior to stationary mugs syt and houses of pioneers. And here can get it bouzouki. While the management science model comes after a large number of accidents and breakdowns. Therefore requires a tenacious, collected from the most affordable materials technology.
In our group designed, built and comprehensively tested training bouzouki two types. They are made entirely of pine and 4-mm plywood construction brand. Both models were designed for a domestic "engines" working volume of 2.5 cm3, and their smaller versions — under the engine MK-17 "Junior" (the length of the cord in this case is reduced to 10 m). By the way, the latest models more than others suitable for the conditions of summer camp.