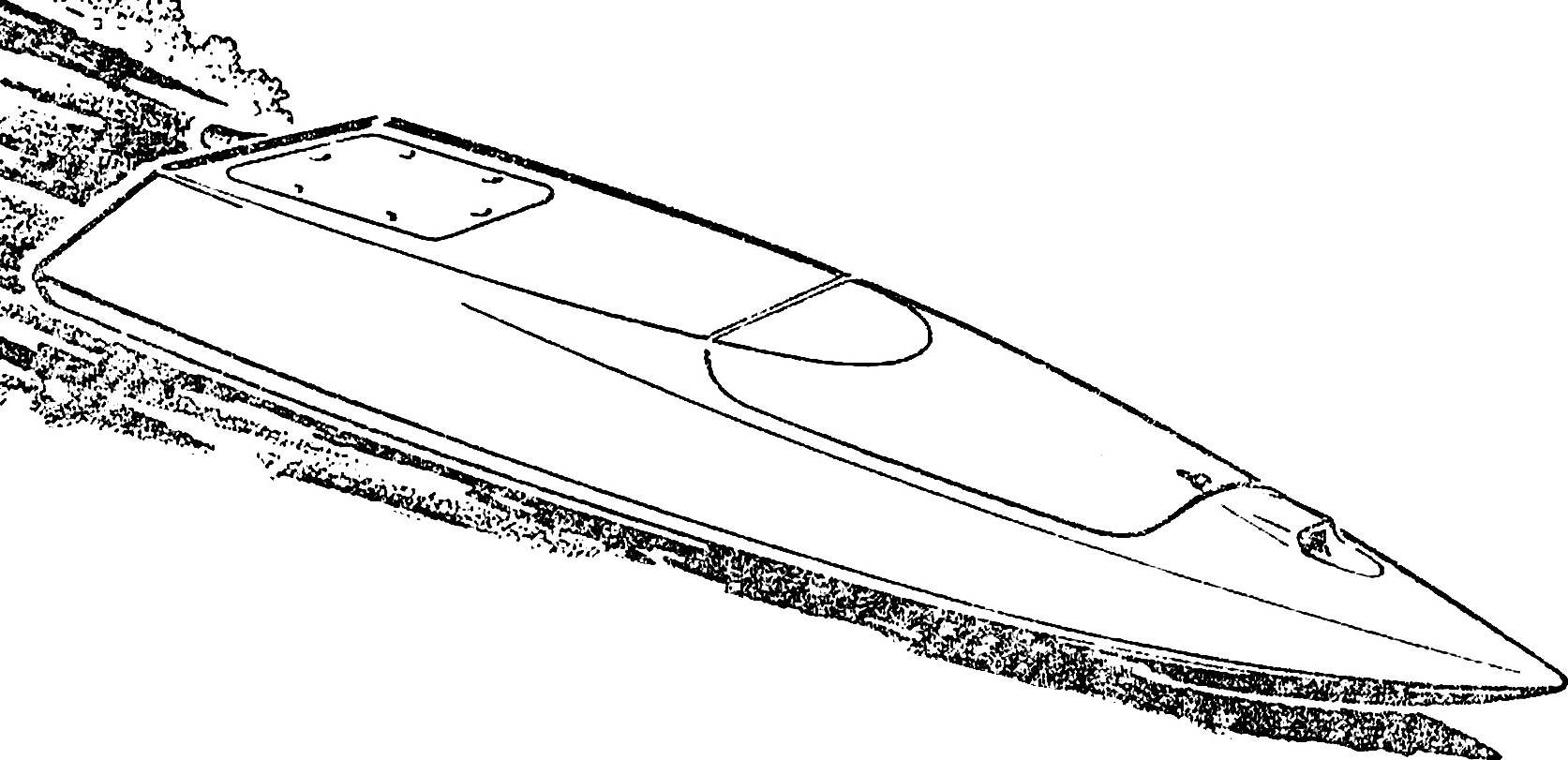 Today, we first introduce you to the most massive representatives of the ship-class F1-V. This high-speed RC ships with engines working volume of 10 to 15 cm3. One of the most successful developments in this subclass is the model A. Baidebekova.
The casing is assembled from two blanks, the lower ("bottom") and top ("deck"). Each of them is formed in its matrix. Before starting work, the form is coated with a thin even layer of release compound (soap, "Edelvays", shaving cream "florena" or "Le Corsaire"), then in the holes under the sponsons put the harnesses from fiberglass and epoxy resin, and the entire working surface of the matrix covered with two layers of fiberglass with a thickness of 0.1 and 0.3 mm. the Fabric should be saturated with resin, is introduced at the rate of 1 : 1 by weight glass fiber. After that is pre-customized foam "layer" of PVC-1 thickness 3.5—4 mm, and on top of it — another layer of glass, of a thickness of 0.3 mm.
The matrix with the "filling" is placed in a sealed plastic bag, from which pumped the air. In the vacuum Vileika aged 6-8 hours to cure the binder. To extract the finished part from the die is possible not earlier than in a day.
To reinforce puff design and improving the connection between the bearing shells is useful even before laying the foam layer to carry the sheets of foam holes Ø 1 mm at a distance of 30-40 mm from each other. When forming in a vacuum, they are filled with resin, thus increasing the reliability of the clutch all the layers of glass and interlayers.
The upper part of the body is the same. The only difference is that all three layer fiberglass here are the same thickness — 0.1 mm, and epoxy they injected a little more, at the rate of 1.2 weight parts of resin 1, the weight of the fabric.