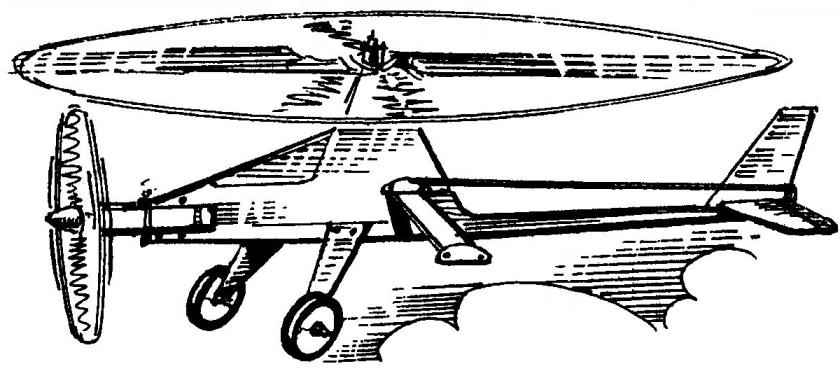 Cord model gyroplane with the engine MK-17. Readers of the magazine "modelist-Konstruktor" no need to explain, what is a gyro. However, the current model airplanes, most likely, have forgotten that such rotary-wing aircraft exists. But in the 60-ies of the last century among the approved classes, there was quite popular at korovikov class of models of the gyros, of the competition which was played at all levels up to the national championship. Today these rotary-wing aircraft create a few modelers. In this publication an attempt is made to awaken interest in this fascinating aircraft.
The term "gyro" comes from the Greek words autos — self, and gyros — rotation. They completely define the essence of this aircraft whose lift is created by air wines-Tom-rotor freely rotating under the action of the incoming air flow, and forward motion from the propeller-the propeller. The autogyro was invented by the Spanish aircraft designer Juan de La Ciervas in 1919; in 1923 he managed to create a device with good flight data.
In our country, the first autogyro was built in 1929 N. I. Kamov and N. To.Skrzynski. Until the beginning of the great Patriotic war was made about 15 of gyros of various modifications, one of these machines took part in the war as a scout and spotter.