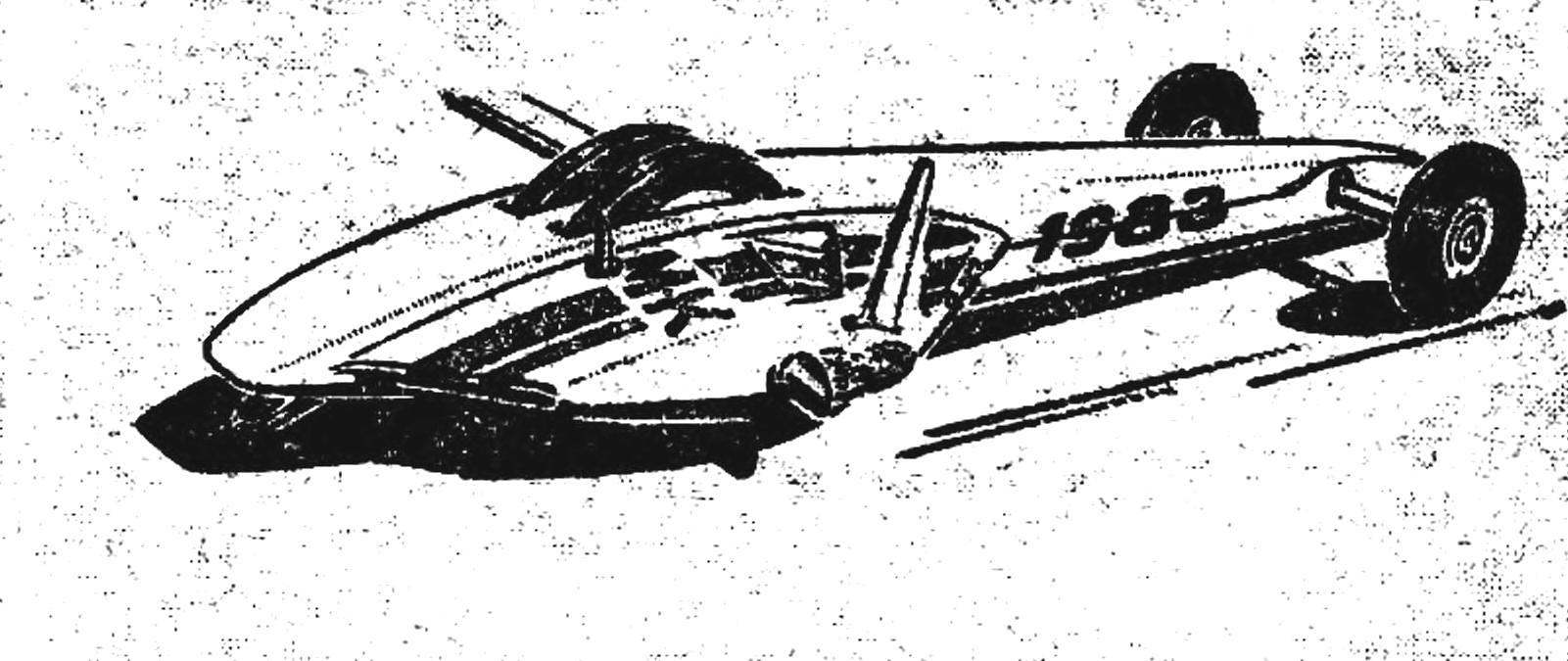 Avtomodelistov riders as it is not accepted to give the models names. Perhaps that is why the first thing we asked the author of this has no similar model, the origin of its name — "Vyatka". Instead of a response, the designer withdrew from subtle glass-plastic fairing. It was very similar in layout to those produced many years of domestic scooter VP-150 Vyatka: console attached to the engine block the rear wheels, the engine — side of the longitudinal axis.
It seems to us, takal scheme will interest all categories of avtomodelistov — from beginner to veteran. First, it brings the relative ease of fabrication and achieve good results even without forcing the engine, and experienced athletes are the highest speed when using uprated engines.
The need for this car came to us, when carefully save for beginners sets "Temp" to the end were used and worked. I wanted to construct as simple available for beginners and at the same time, more modern racing car, rather than the well-known "Temp".
Said from the beginning that the model will be without gear. And it's not even that the self-similar circle not to make. In the end, you can pick up the finished gear from the old machinery or apparatus. Case in substantial losses while transmitting power through a universal joint and gear pair.