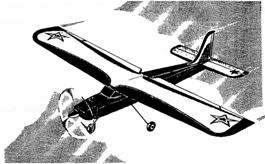 Simple, easily repaired, volatile, inexpensive… That's only part of the requirements for training RC model aircraft. These requirements are fully satisfied "Trainer-RC" — RC plane engine with a working volume of 6.5 cm3 type of MDS or 0.S.MAX-40LA.
Manufacturing model is best to start with the fuselage Assembly. To determine the size of workpieces prepare Plaz — accurately drawn image of the fuselage in full size. In accordance with it from balsa wood with a thickness of 5 mm cut frames, and each at the intersection of the plane of symmetry and construction of the horizontal fuselage drilled hole with a diameter of 10 mm. the Frame No. 1 that is subsequently installed engine, it is necessary to strengthen glued to it from both sides with plywood with a thickness of 1 mm.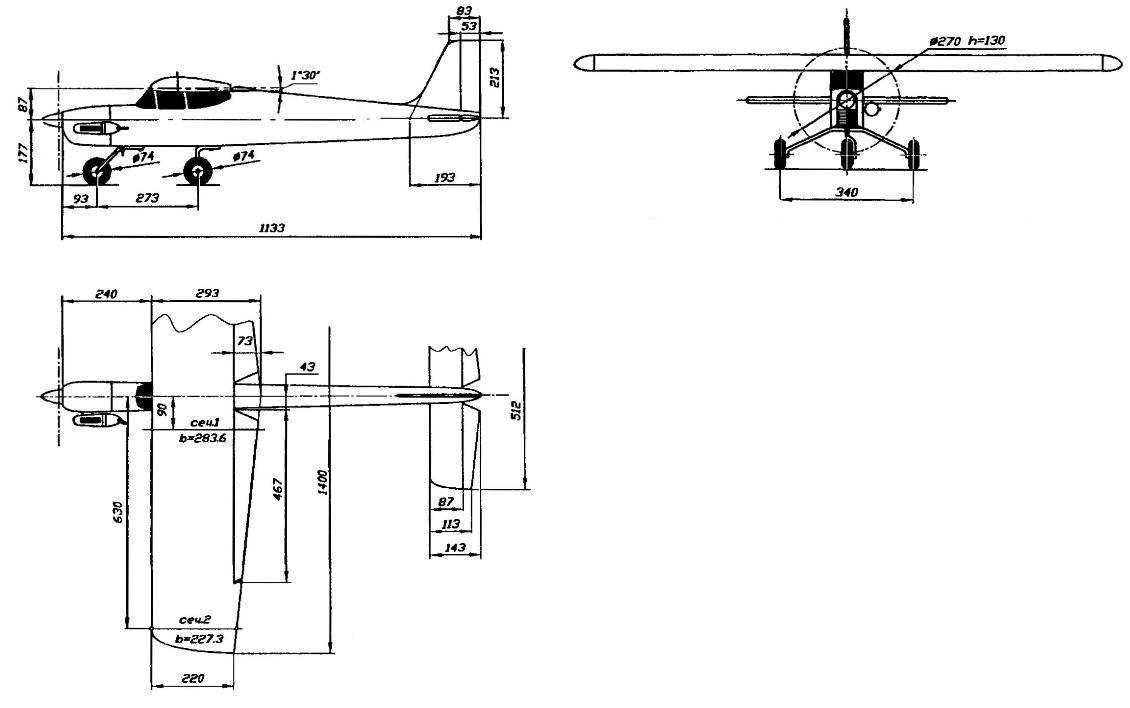 The geometric scheme of the RC model "Coach"
Cut with a small allowance of frames and the rear fixed boss in the simplest slipway. Limit tableuse a steel threaded rod with thread M10; each bulkhead secured it with a pair of nuts and washers. I must say that such a slipway allows to strictly maintain the distance between the frames and the frames perpendicular to the longitudinal axis of the model, and moreover it is universal — it is possible to collect any fuselage within its length. To facilitate future work on fuselage Assembly, the staple rod is desirable to provide a pair of brackets are triangular plates cut from boards with a thickness of 20 mm.