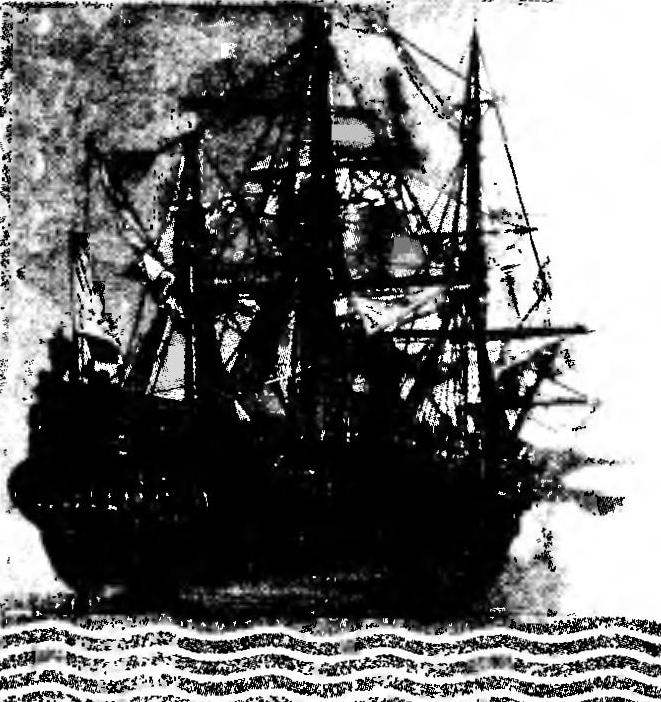 Judging by the letters received from our readers, many are passionate about creating copies of ships relished compilation copyright materials that reveal various secrets of working on microcode. Today we introduce modelers with experience A. Krainov. THE COPYING SCALE. In the XVII—XVIII centuries, when the craftsmen of that time were created many surviving to the present day models of sailing ships, there was developed a scale based on calculating dimensions in feet and inches. The tradition of the choice of scale has passed through the centuries, and today the most successful I must admit 1:32 and 1:4B. The thing is that in accordance with the laws of copying all the elements of the model should be made of the same materials as those used on the ship prototype. And details such as the shape of the ornament, sculptural elements and other details of sailing ships, when smaller scales cut out of wood or bone is extremely difficult.
RIGGING. Despite the fact that the rigging of copies made of synthetic fibres and cords, looks very impressive, modelers almost never applied. The reason is the hood of the rigging over time and sagging it on the mast. Therefore I propose a simple way of removing synthetics from her innate lack of reinforcement through the rigging. This is done by weaving in nylon string or cord with metal "strings". Good results are obtained with a nichrome wire 0 of 0.12— 0.3 mm, which is with sufficient strength and does not corrode.
THE HULL PLATING. Process and technology covering the hull planks or slats on the wooden dummy described in the literature repeatedly. In relation to the scale of 1:32-1:37 is offered as blanks for the casing material use a student line of length RT 30 to 40 cm They must be cut across the width into three strips with a cutter or a homemade machine to the result of the slats with a width of about 7 mm with a thickness of 2 mm.