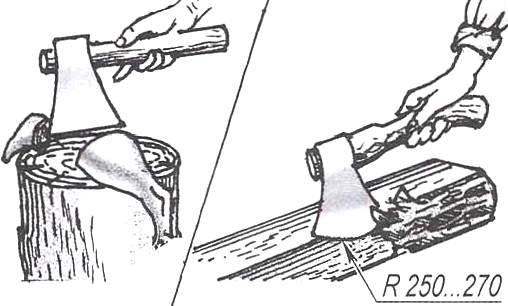 Ax with a straight blade is used successfully in meat cutting, but for chopping wood it is not suitable: there are much more efficient is the blade of the carpenter type, with a rounded sharp edge. It is better enters the wood easily separates the chips. Therefore, the axe of a carpenter blade must be rounded with a radius of 250 — 270 mm.
V. BORISOV
Recommend to read
"EUREKA" IN THE ROLE OF "FRIGATE"
the design consists of a float with an electric pump that is lowered into a barrel of water intended for irrigation. The drive uses a mechanical "heart" washing machine "Eureka" —...
FIRST ARMORED
the First British battleship "warrior" with his appearance in 1861 changed naval "table of ranks" in the most radical way. He and other armored frigates suddenly swept from the stage as...