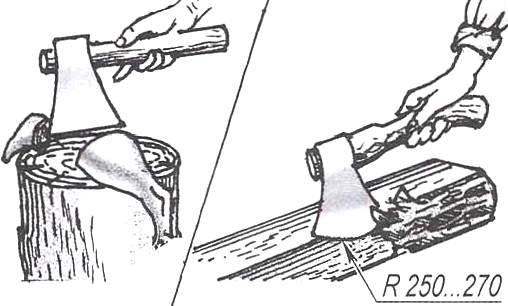 Ax with a straight blade is used successfully in meat cutting, but for chopping wood it is not suitable: there are much more efficient is the blade of the carpenter type, with a rounded sharp edge. It is better enters the wood easily separates the chips. Therefore, the axe of a carpenter blade must be rounded with a radius of 250 — 270 mm.
V. BORISOV
Recommend to read
WALKING TRANSPORT
Existing models of walkers have several major disadvantages: the speed of these machines is usually not more than 8-10 km/h; they move irregularly or are experiencing vibrations in the...
SINCE THE BUBBLE IS UNDER THE LINE
I think that many readers are not only sawing and plowing, but also relax with a fishing rod. When winding leads (loop the loop) on motoviltse on the line stay sharp bends. I propose to...