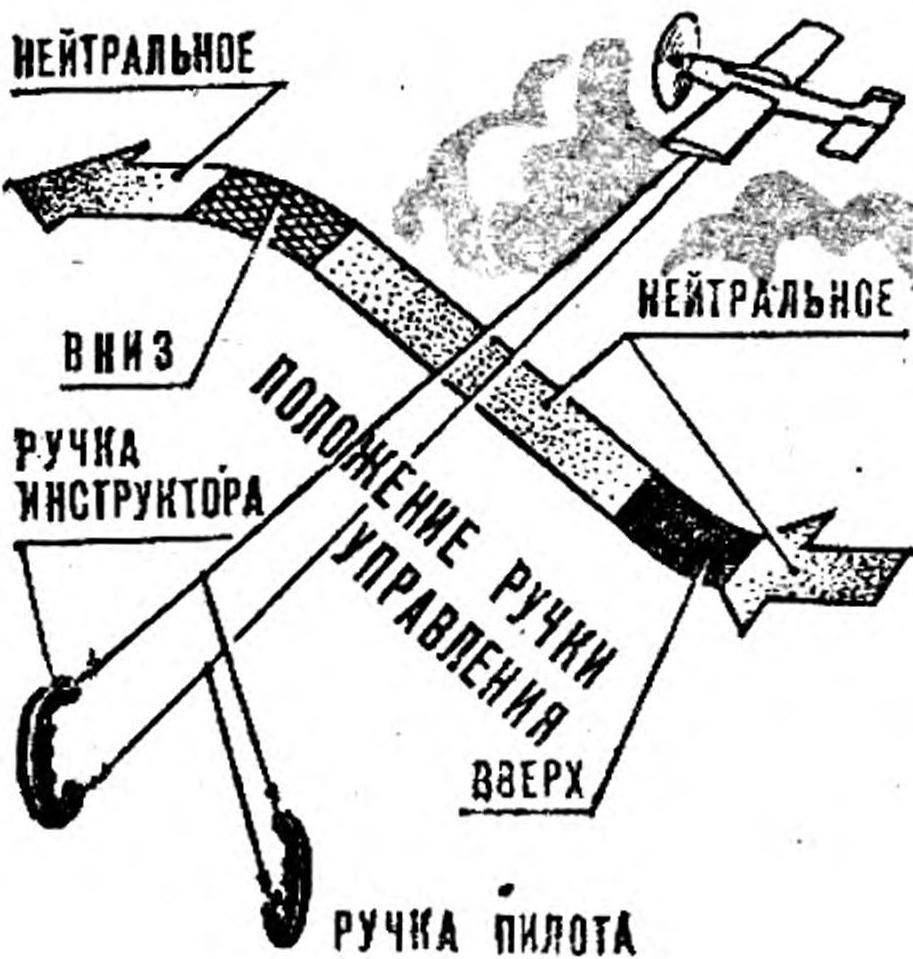 As you know, your the first years the student performs, not one and two with an instructor on the aircraft with dual controls — so called "spark". First is controlled by the instructor, and outlet only lightly holds the handle and stores necessary for flight manipulation. And only on the 'next step initiative goes to the student, but the instructor and there is always on the lookout — W critical situation, he can always intervene in the management.
In other conditions are "pilots" cord model aircraft. The first training flight and they run out, usually by accident. And because of this He becomes many and the last: and again to bend the model into the air, it is necessary to make a new one and where is the guarantee that in half and it will not hit the earth?
To avoid this from happening in your class, suggest to use for training "the spark" — dual handle control. In principle, it is two ordinary handles, United by thin wires. In the middle of each embedded steel ring for which the hook carabiners cords.
The principle of learning is the same as in the flying club: first flight lead instructor and the student, gently holding the handle, watching the actions of the teacher. Remember the main, "cadet" gradually takes control of the model itself, and the teacher can only monitor the actions of the ward.
Recommend to read
"KEYCHAIN" UNDER THE WRENCH
On the wall near your usual place of slesarnaya - reinforce the shield from any durable material (plates, metallicheski sheet of plywood), which make the relevant round or elliptical...
THE WAR CAUGHT THEM IN THE AIR
Pikirayi bomber SBD DAUNTLESS. In 1934, the US Navy announced a competition for the creation of new carrier-based dive bomber, according to the American classification —...