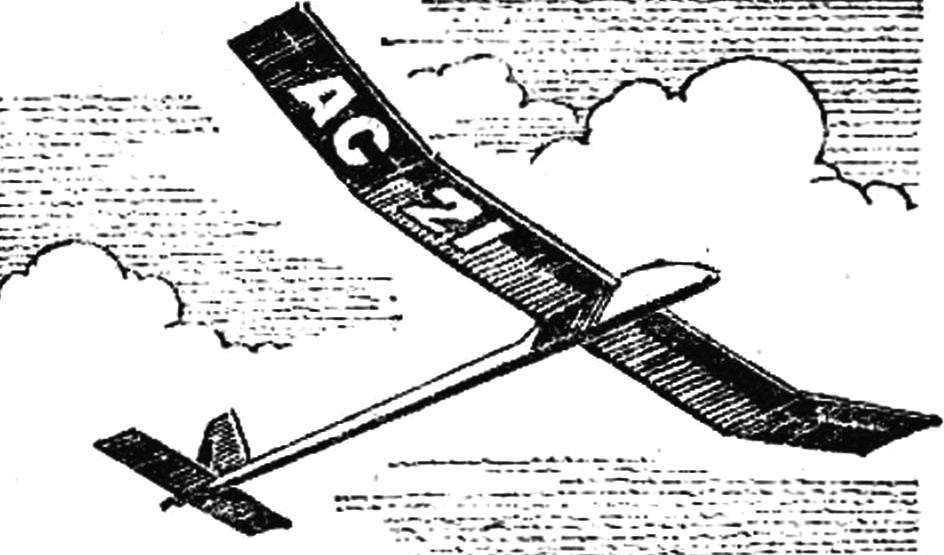 The unusual design of bearing areas — that is the main distinguishing feature of the proposed model glider. Their advantage in ease of manufacture. The absence of cut from the sheet material of the ribs removes one of the major obstacles that usually stand in front of budding aeromodellers. Not once, not twice inexperienced hands of guys spoil tutu scarce mm plywood until it become satisfactory in quality ribs. And propilivanie grooves under the rail spars, stringers and edges too rarely at first. And the quality of the execution of this work depends on the strength, stiffness, and aerodynamic characteristics of the future model.
Finally, the stage as a relief of ribs. It would seem that what is easier: Yes drank drank. In fact, students who don't too often hold the jig saw in hand, it is here that spoil the greatest number of blanks.
To make the wing rigid, technologically advanced and easy allows the transition to cross a set of pine slats. In fact the proportion of pine is almost two times less than plywood. Another advantage of eliminating the need for relief: Reiki, forming a kind of rib, just pass around the perimeter of the profile. Cross set of slats by weight is only 11 grams! And the bad collect that wing difficult if to take advantage of the sequence of the gluing frame.