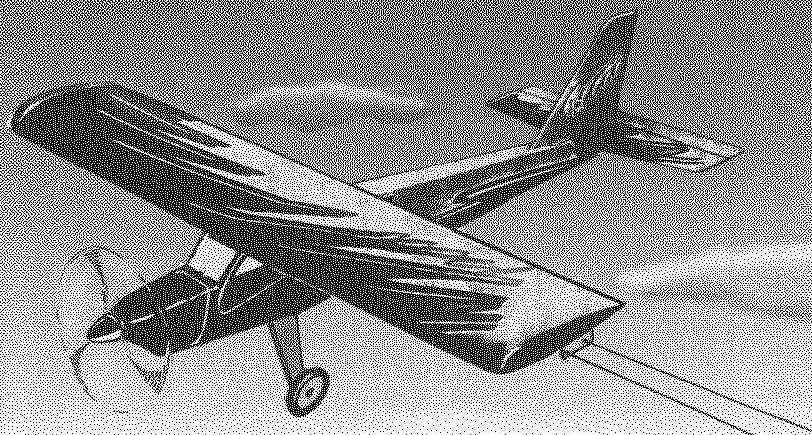 Not so long ago in the journal "modelist-Konstruktor" was about the simplest model of a glider made from a conventional packaging corrugated Board material although not aeromodelling, but it is durable, tough and light. By the way, a square meter of corrugated Board with a thickness of 3 mm has a weight of only 400 g, respectively, the density of this material is only 0.13 g/cm3! Experiments have shown that the durable and lightweight corrugated cardboard is well suited for creating flying models. Needed only in the cutting and processing of corrugated Board to consider some of its features and to use a knife-cutter, literally honed to razor sharpness, otherwise cut lines get ragged.
In the design and fabrication of simple models has developed some specific design techniques for working with cardboard. So, it was found that a sufficiently high rigidity of this material allows to create a spatial model elements with virtually no internal set. In particular, the fuselage and wings after gluing acquired sufficient strength and rigidity as to bending and torsion.
The corrugated Board has one more feature, due to its cellular structure, is the complexity of the dock cut-out panels. However, in the process of creating models for this purpose was developed a fairly simple way. It consists in the pre-trim the ends of these panels tiny channels made of thick drawing paper. First, the workpiece carefully marked pattern of this channel for corrugated cardboard, thickness: 3 mm overall band width is 9 mm, the width of the shelves profile at 3 mm. Next with a sharp knife-joint are shallow (approximately on half of thickness of paper) cuts on the two inner lines of the pattern, and only then from a sheet of paper is cut with a 9-mm strip and is bent at the cuts in the form of steel channel.
Further, the end of the panel and the inside of the "channel" promazyvaetsya glue — mounting "liquid nails" or stationery PVA glue, then trim until the glue is fixed on the end of the panel normal office pins. The finished panels fit together, the same adhesive connection is obtained quite durable.
So, we present you another, this time more sophisticated aircraft made almost entirely of corrugated cardboard. This control line model plane engine KMD-2,5, which is a high-wing monoplane with the classical scheme with straight wings.