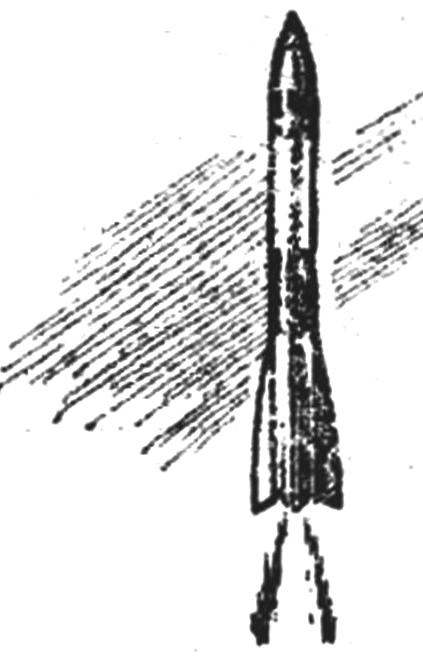 Easy, reliable and accurate timer — "blue dream" any rakatomalala acting class S3. These models are run for a maximum duration of the flight. And sometimes, once in the upward air flow, fly away so far that the continued participation of the athlete in the competition is possible. Why you set on the time device to force their descent.
As a rule, use the device of two types: time (spring) and triggered due to slow cutting the raw rubber blade under the action of the spring. Both are unsuitable for rocket modeling: the first has a considerable mass — more than 10 g, and the second — a huge spread of values-based time.
A fundamentally new device developed at the Central station of young technicians in the city of Frunze. It is a timer-ratchet, the entire mass of 3.07 g. In the role of spring here is the force of gravity. A kind of "weights" is the body of rocketmodel coupled with a motor and timer. Here's how this device works.