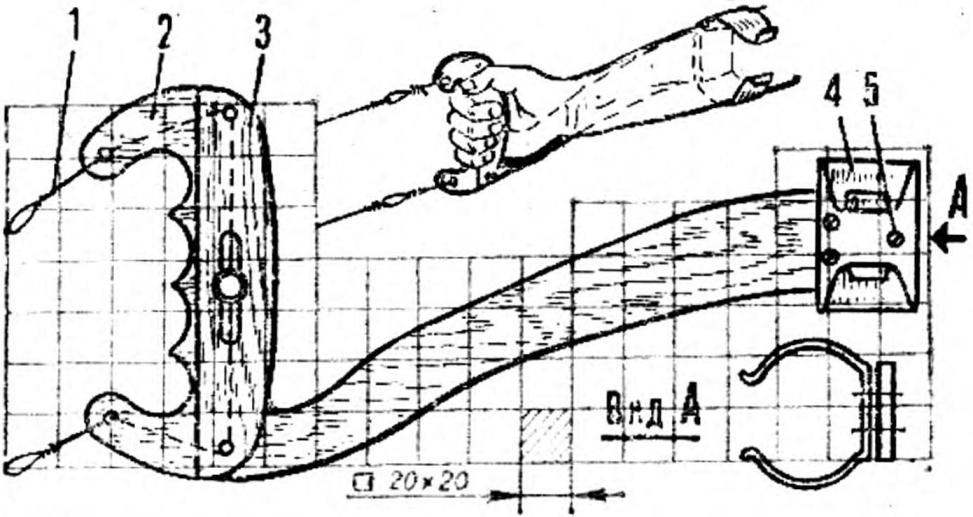 The hardest part for Antonov an-certovica — learn how to manage the model not the brush, and the whole hand, bending the CoE only in the elbow or even the shoulder joint. To quickly master this technique, I advise you to use the control knob which is fixed on the forearm by a small clamp.
For the manufacture of such pens, you will need plywood with the thickness of 8 mm In accordance with the above pattern draw the outline of the handle on the sheet and cut out the contour. After viskazivaniya preset, you can go to the manufacture equalizing device, with which you can set the pen and his hand, and the specific model. For this out of plywood with a thickness of 2 mm make the cheek. To change the position of the carbines should be the movement of the engine, soldered to the cable and moving along the slot on the handle.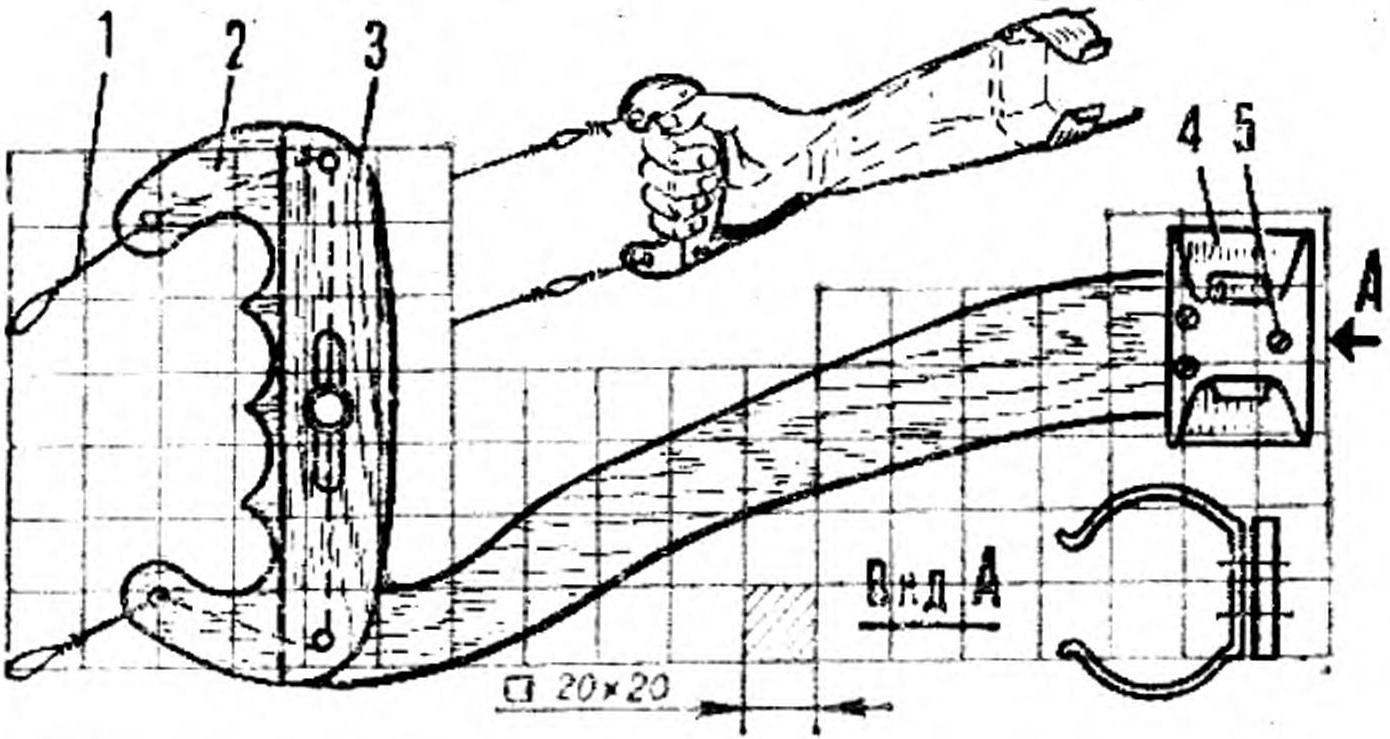 Control knob:
1 cords. 2 — handle, 3 — equalizing device, 4 — poluchaut, 5 — M3 screw (3 PCs.).
Now it's clip for fixing the pen on his forearm. To make it easier sheet of aluminum 0.5 mm thick. Fold the semicircle and try on your hand, "clamp" should tightly cover it, but at the same time do not compress. To the pen he crenata two or three screws or rivets.
Recommend to read
Takeoff without… spiral
The competition rules for models raketoplana prohibit use for take-off surface, creating aerodynamic lift. Flight model can be scored if, at the time the hoist is used only reactive SIPA...
PROPORTIONAL ACES
the (the End. The beginning see in # 9-11)   SERVOS   In the "Radiopop" is applied to the DC motors with independent excitation (permanent magnet) type DP-1-26, DP-1-13 with...