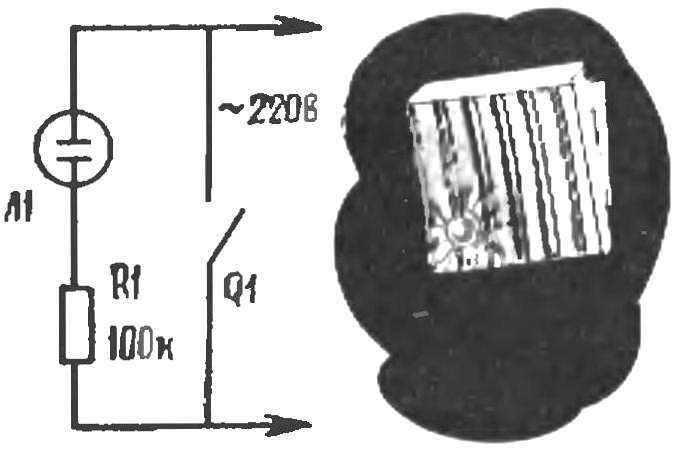 Not to look for the switch in the dark, to make it a backlit "Neonka" from the starter of the fluorescent lights and the resistor 100 ohms, connected in series— that's the whole scheme. It remains only to place it in the body of the switch and drill a small hole when the key is opaque.
Recommend to read
THROUGH THE BAR
It is not easy to drill pipe, clamped it in a vise and nukernel. The task will be made easier if you resort to using a small block of wood. It is administered in the Vice with the tube...
COUNTERSINK OF DRILL
Easy to master work of a hand drill. Sometimes does not calculate SIPU and broke in half, still quite new drill. Of course, if broke off, not the whole working part, it can still be...