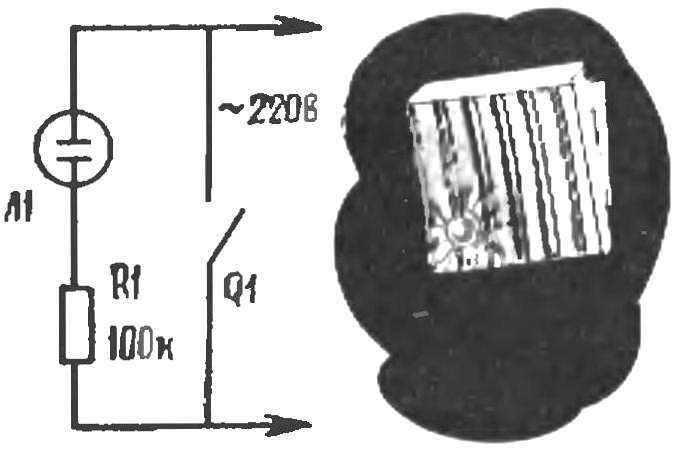 Not to look for the switch in the dark, to make it a backlit "Neonka" from the starter of the fluorescent lights and the resistor 100 ohms, connected in series— that's the whole scheme. It remains only to place it in the body of the switch and drill a small hole when the key is opaque.
Recommend to read
THE KEYS WON'T SINK
Boats or motor boats, leave laid up in collective or individual pier, usually have a mooring cable or chain with lock. So, we have to use and the keys are not without risk to drop them...
THE CLAMSHELL — LIKE LOUNGER
To relax on the beach or in the shade of the trees in the garden need to buy a chaise lounge or to hang a hammock. Enough to reach outside the cot and, bending front or back legs, to...