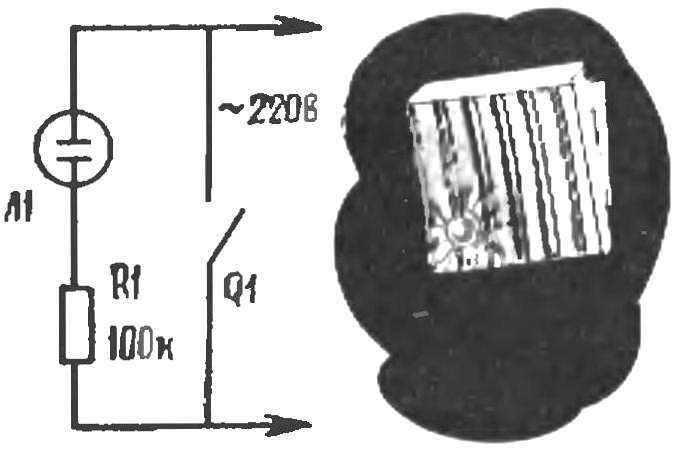 Not to look for the switch in the dark, to make it a backlit "Neonka" from the starter of the fluorescent lights and the resistor 100 ohms, connected in series— that's the whole scheme. It remains only to place it in the body of the switch and drill a small hole when the key is opaque.
Recommend to read
WITHOUT DAMAGING THE CARRIAGE
The carriage road, and any other bike is perhaps the most loaded mechanism. Therefore, in the carriages with the outer conical bearings at moments of considerable congestion often...
EXPRESS PACKAGING
On a frugal family night, guests brought a nice box of chocolates confectionery factory "Magician". The mistress liked being in her truffles, and I was interested in the package: too...