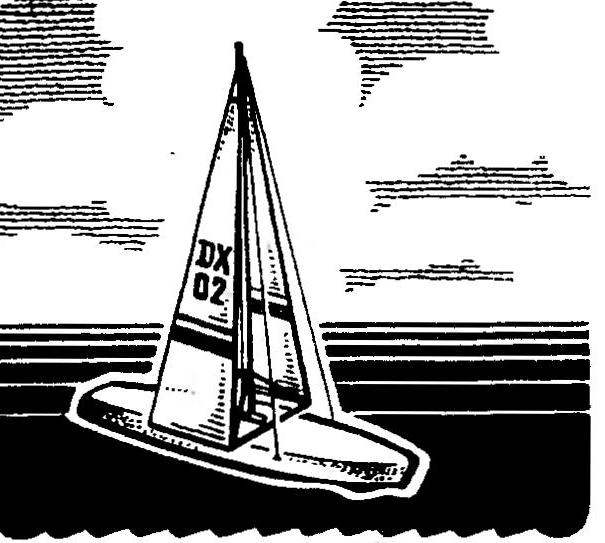 The proposed microart class DX-02 is built using the experience of Czech and American athletes, as well as materials of the journal "modelist-Konstruktor" about sailing armed with a pyramid scheme. Its design allows to realize the advantages of this scheme over the traditional in terms of the competition in this popular youth class. The yacht is easy to manufacture, and build it could even by a constructor of ship models with little experience.
The basic building material for the housing is Styrofoam: polystyrene-tion of dense packing melkosortnyj or grade SS-4-40. The benefits of this material — availability, ease of handling and… almost completely unsinkable.
The construction of the hull begins with the preparation of the necessary templates of its contours. On thick paper or cardboard are plotted the contours of the body top, side, as well as the contours of cross-sections "2", "4", "6", "8" to control the processing of the workpieces on the proposed technology. If you decide to run the hull in the traditional way (from a set of frames and stringers), you will need a complete set of cross sections in the form of templates and contraband for final control of the shape of the contours.
Case not have to be made from a single piece of foam. Quite suitable timber, glued from several pieces. It is better to use joiner or casein glue. Discard PVA glue, otherwise when handling the cloth all the seams will be, and around them formed "failures".