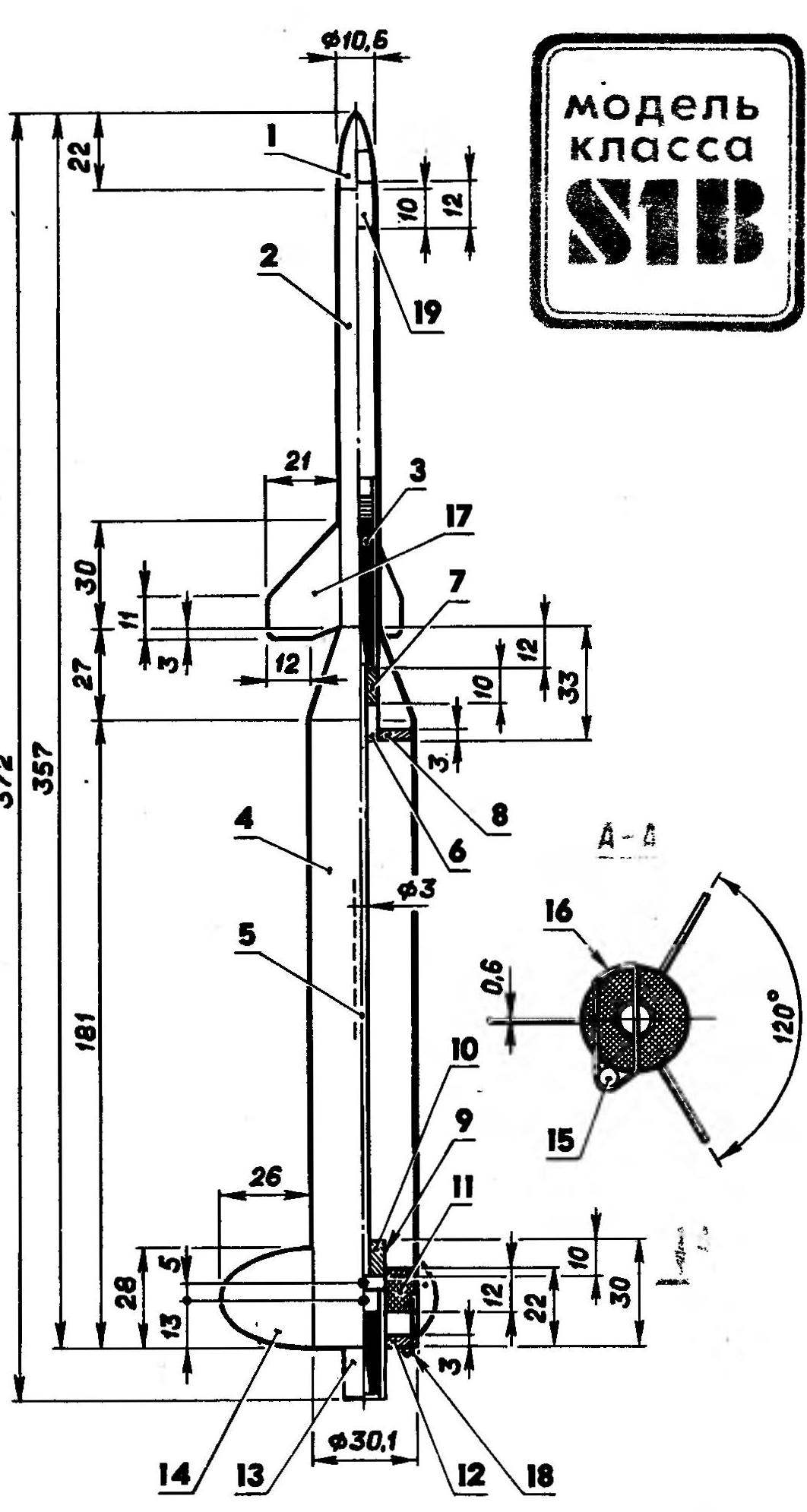 Present to the readers a model rocket class S1B (altitude) with a total impulse of engines to 5 N·s allowed A. Mityureva for a number of years show high sports results (1990— second place at the world Cup, 754 m; 1991— first place in the match USSR—USA, 860 m; 1992—second place at the world Cup, 787 m; 1993— first place on European championship, 1178 m). It should be noted that such good results have been achieved thanks to, among other things, and specially designed engines designed by A. Sparia.
The model developed by the team of the athletes from the strategic missile forces under the leadership of V. Minakova. The selected two-stage scheme with unequal division of the total impulse of engines (first stage — 1.25 N·s, the second -3,75 N*s). This solution allows to achieve the best results. Starts the model are carried out using gas-dynamic installation of the "piston".
The design and geometrical dimensions of the rocket is shown in Fig. The stage casings, fairing and adapter sleeve, and propulsion compartment of the first stage is made by winding fiberglass with a thickness of 0.025 mm, impregnated with epoxy resin, on a metal mandrel. Fairing, adapter sleeve and the housing of the second stage consist of four layers of fabric. The case of the first stage — of the two, and landing the cylinder under the second stage engine and engine compartment the first three layers. After curing of the binder is made of mechanical machining of parts, and they are covered with polyester varnish. His film after drying, carefully ground and polished to obtain a smooth surface.