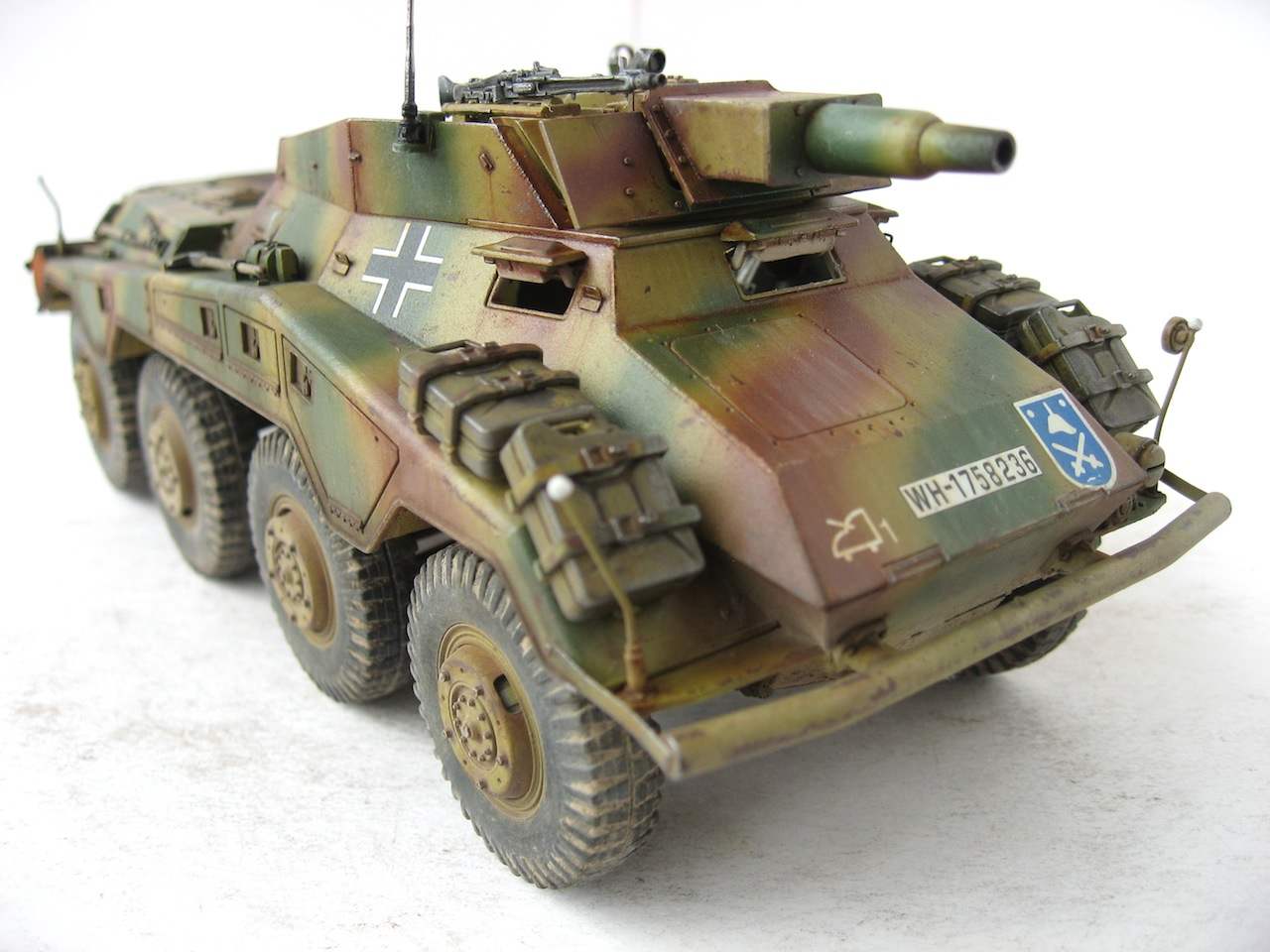 Under the Versailles peace Treaty, Germany until the early 1930s did not produce armored vehicles, and only in 1932 the firm "Daimler-Benz" has started the production for the army of light biaxial armored car Kfz. 13 and Kfz. 14 machine – gun and communication, weighing just over 2 tons They were created on the chassis of the machine, "Adler DDG" (Adler 3Gd) engine 60 HP, had an open top body of the 8-mm plates and armed with a 7.92 mm MG13 machine guns mounted in the middle of the body behind armored shields. Their crew consisted of two or three people.
In the mid – to-late 1930s, the firm "Weserhutte" began to produce new light biaxial armored cars Sd.Kfz.221 – machine gun, and armed with heavy anti-tank rifles of 7.92 mm РzВ 39 or 2.8 cm sРzВ 41. These machines with 75-horsepower engines and a weight of approximately 4 t was a small open top turret, armor remained bullet-proof with a thickness of 14.5 mm. the Crew – two people. There were about 340 such vehicles.
Another light armored vehicle Sd.Kfz.222 had 20-mm automatic gun, which could fire and the aircraft, and a 7.92-mm machine gun MG 34. From 1936 to 1943 they built almost 1000 copies.
On the same chassis started the production of armored vehicles to the divisions of the Wehrmacht – Sd.Kfz.223 and Sd.Kfz.260/261, equipped with radio Fu10, Fu12, or Fu19; they are to establish a framework or a telescoping whip antenna. Tower used from armored car Sd.Kfz.221. Weight of cars increased to 4.5 tons; the crew consisted of four people. They produced 550 and 493 units, respectively.