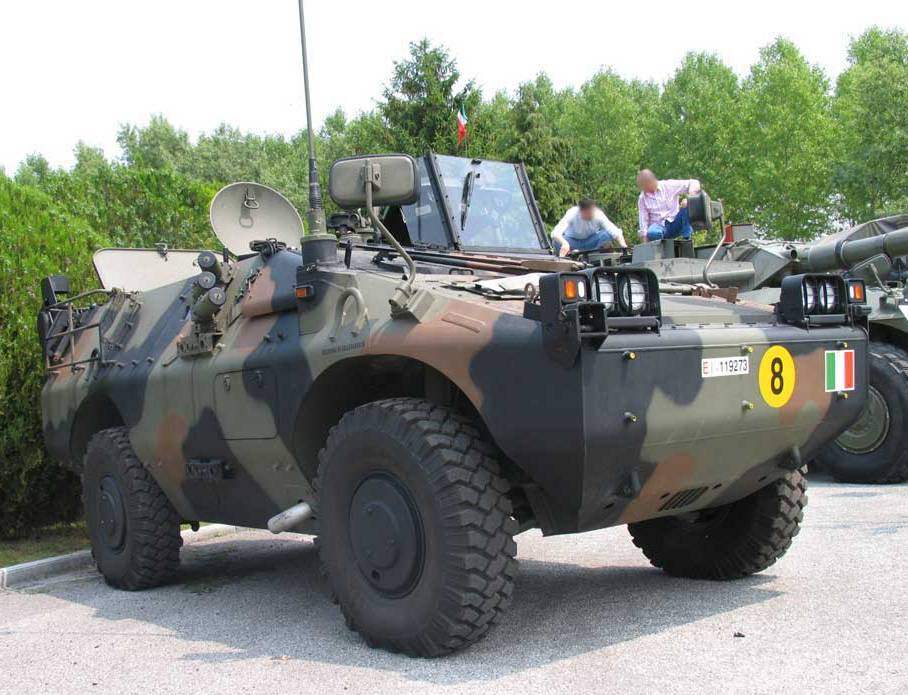 In the early 1980-ies of the IVECO group by order of the Italian army began construction of armored vehicle of a new family of wheeled APCS (4×4 and 6×6), received the official name of the Light Armoured Vehicle (AVL) 6634. The customer wanted to get some bigger machine and use it to solve a wider range of tasks together with fighters of tanks "centaur".
Eventually came the armored personnel carriers "Puma". His first prototype was ready in 1988 and the second in 1989. By the mid-1990s was built three prototypes, we finally acquired a vision of the future armored vehicle.
The Italian army has signed with the company IVECO contract to develop six specialized versions of the "Puma" for mounting various weapons systems (TOW anti-tank systems of Raytheon, Milan ATGM, SAM Mistral company Matra BAe Dynamics, 81-mm self-propelled mortar), and use it as an ambulance and mobile command post.
Arms bearers must have had a crew of three or four people.
The development of all variants of armored personnel carriers "Puma" (4×4), (6×6) was completed in late 1999
Then with the consortium IVECO-Oto was awarded a contract in the amount of 585 billion lire, involving the production and supply 250 armored personnel carriers "Puma" 6×6 and 330 — Puma 4×4.