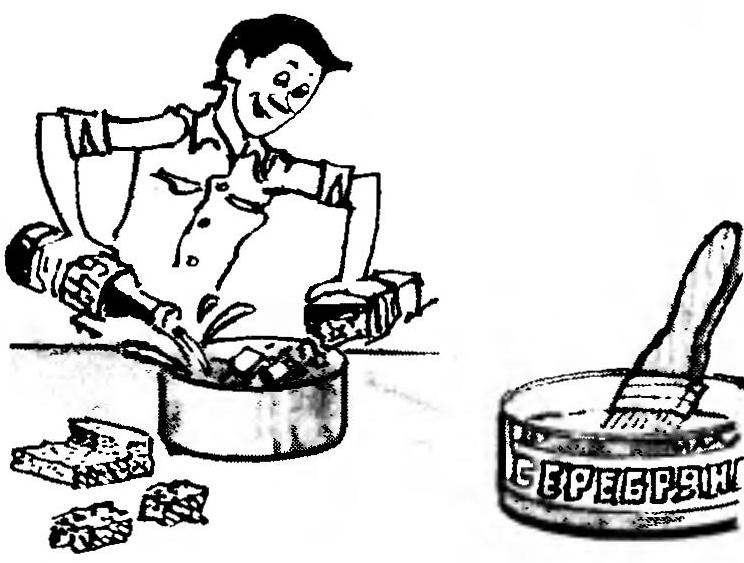 Few people know that packaging Styrofoam is the perfect base for the manufacture of varnishes and paints. The first are obtained by dissolving the foam in solvent "647" or butyl acetate. On the basis of this lacquer you can get a very durable paint Serebrianka, for which the composition is added to aluminum powder.
N. GOPKALO, Boryspil, Kyiv region.
Recommend to read
AUTOGRANT IN THE HOUSE
The use of automotive capacitive sensor for home security. Automotive sensors swing (vibration), RF and capacitor, responsive to the approach of people to the car or movement in the...
IN THE LANGUAGE OF DOTS AND DASHES
It's tempting to assemble a simple Telegraph device and to communicate using Morse code. Reliable two-way communication is needed in the conduct of military sports games and...