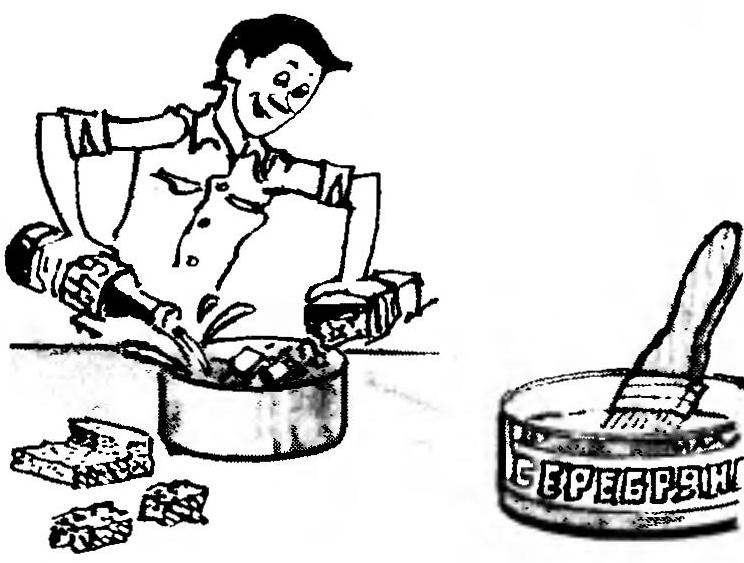 Few people know that packaging Styrofoam is the perfect base for the manufacture of varnishes and paints. The first are obtained by dissolving the foam in solvent "647" or butyl acetate. On the basis of this lacquer you can get a very durable paint Serebrianka, for which the composition is added to aluminum powder.
N. GOPKALO, Boryspil, Kyiv region.
Recommend to read
INSTEAD OF WATERCOLORS
Do not rush to throw away the plastic packaging from used water-colour paints. It can be used for storage of small parts.   L. MALAMUZH, g. Zolotonosha
"GLOVES" FROM THE PACKAGE
Hands stay clean after you perform the paint work, if you wear them pre-plastic bags. One-time use of such gloves excludes the operation of subsequent purification of dyes, as is usually...