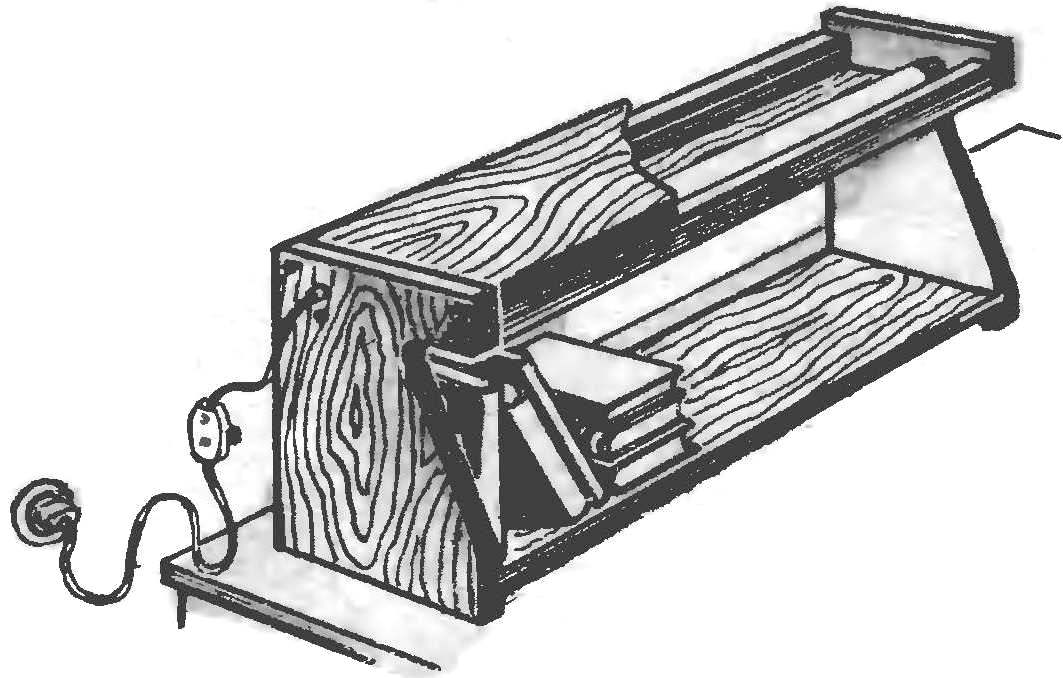 Shop table lamp, attractive and yet provide sufficient illumination of the surface of the Desk, quite hard. The idea to combine the lamp table bookshelf appeared not by chance: on the Desk you always need to have a minimum reference of frequent use.
Design shelf-lamp is quite simple. It consists of only seven parts. As material you can use chipboard (particleboard) or thick plywood. From the applied material will depend on the manufacturing technology.
This shelf is made from chipboard, covered in white plastic. This plate is usually used in kitchen furniture. When the thickness of plate 20 mm dimensions shelves made 655х320х180 mm. Main shelf cut into the side walls and the front wall and the top and interior shelves are connected with them by screws.