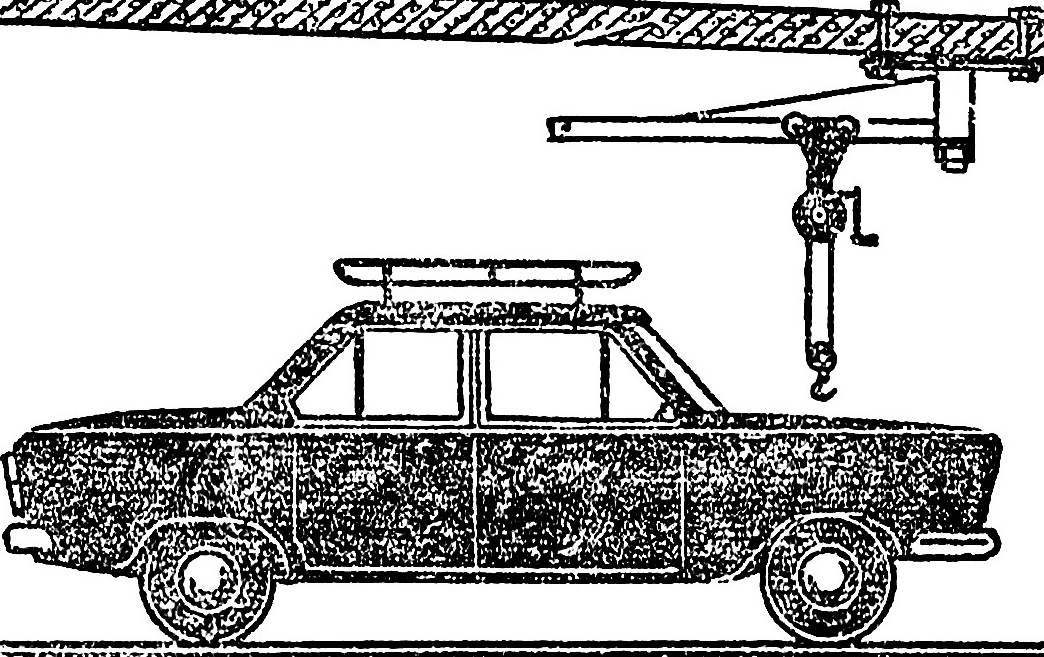 When I bought a used passenger
vehicle and started it, my first mate at the garage has become… the lift that I built the ceiling. Without him I would hardly be able to, for example, such difficult alone operation as engine replacement.
In
figure 1 shows the location of the lift in the garage — just above the hood of the car. With a boom length of a little more than a meter, my tap has a working area of approx 5m
2
. This is enough for maintenance or repair of the vehicle to remove and return in place of heavy components and assemblies.

Fig. 1. The lift in the garage:
1 — floor, 2 — bolts M16 (4x), 3 — boom, 4 — cargo winch.
The tap I made on the scheme the inverted strut (Fig. 2): the vertical shaft of the planted l-shaped arrow-console with a cargo winch.