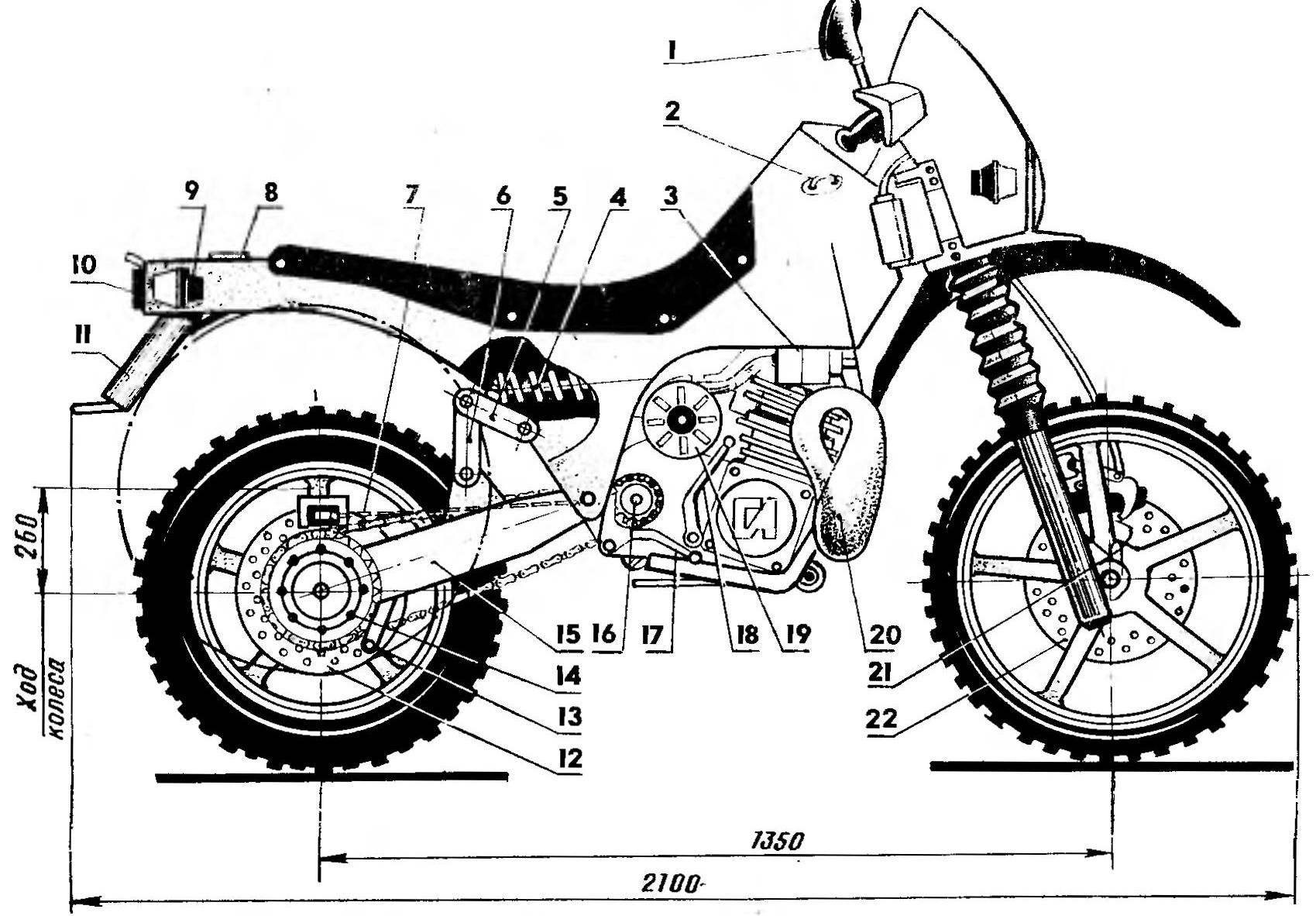 The motorcycle design is not less exciting than any other vehicles. Besides the motorcycle, which are, in fact, the bare concept of a self-propelled mechanism, requires greater design sophistication, inventive gift and sense good mechanic. Offer the reader the court their ideas on how to design a homemade motorcycle. I can say that some experience in this kind of work I have: in the competition "Motosam-90" was presented to my homemade — eighth — motorcycle in the picture that readers can see the report from the review in No. 2, 1991. The photographs presented on these pages, three motorcycle my design. One of them is the latest and most successful — I want to tell the readers.
For thirteen years I designed and built twelve two-wheeled machines. They all differed significantly from each other. And two motorcycles were designed using a partial schema of the monocoque, and three completely frameless, with a monocoque housing-a monocoque. That was the design I prefer: it seems to me the most reliable and advantageous from the standpoint of strength, weight and ergonomics.
I hope that my engineering experience can be useful for those who are going to do the bike.
So, what is a conventional bike frame design? Simplifying the answer, we can say that this frame, fuel tank, tool boxes, the housing Vozduhoflotsky with the muffler inlet, muffler noise issue, rear fender with bracket tail light and rooms, the base of the seat, the trunk, and pounds of all kinds of bolts, nuts, bushings, pins, washers, and rubber bands, with which all of the above combine in a single structure.
If the sum of the masses of these components, you get a very impressive amount. Besides collected all this together forms not aesthetically pleasing "skeleton" having a lot of secret places where she will inevitably meet brand heels the dirt — to get rid of it it is possible only by completely dismantling the bike.