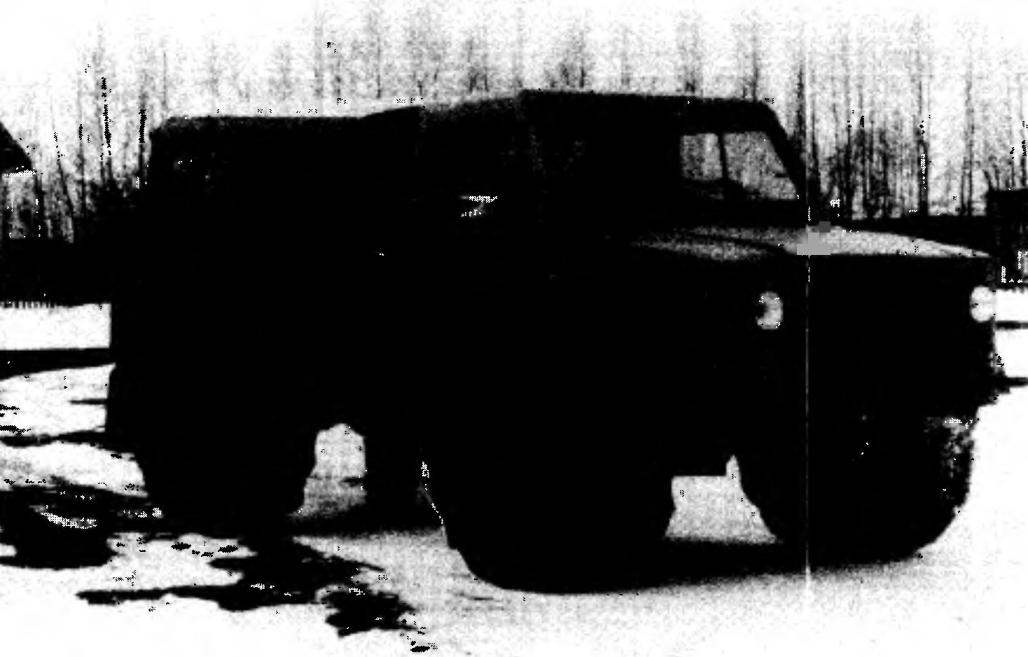 In the taiga edges is not easy to do without the vehicle of the increased passability. Therefore, all-terrain vehicles have always held in high esteem. For example, I ride my both summer and winter. And he helps not only me. One day I went ice fishing. Steep coast with a height of about two meters from the river was covered with snow, was like a descent. My car is freely moved in this place on the ice where the depth of snow was more than half, and moved on.
After fishing I was returning on its track. Upon reaching the cliff, saw thoroughly stuck there "Field". The driver and passenger were digging it, trying to release from snow captivity. It turned out that the driver, seeing the broad gauge, thought that left her big and heavy car, and headed on the trail… My ATV pushing snow to a depth of 10 cm "Niva" immediately fell to the bottom.
Had me and my jeep to help her out.
The Rover is a structure with "broken" frame. On the front of the frame, conventionally called the engine, placed the power pack and control cabin.
In the powertrain consists of the engine power 26 HP and a working volume of 746 cm3 motorcycle K-750, clutch and starter from the ZAZ-965A, generator and transmission — from the VAZ-2101.