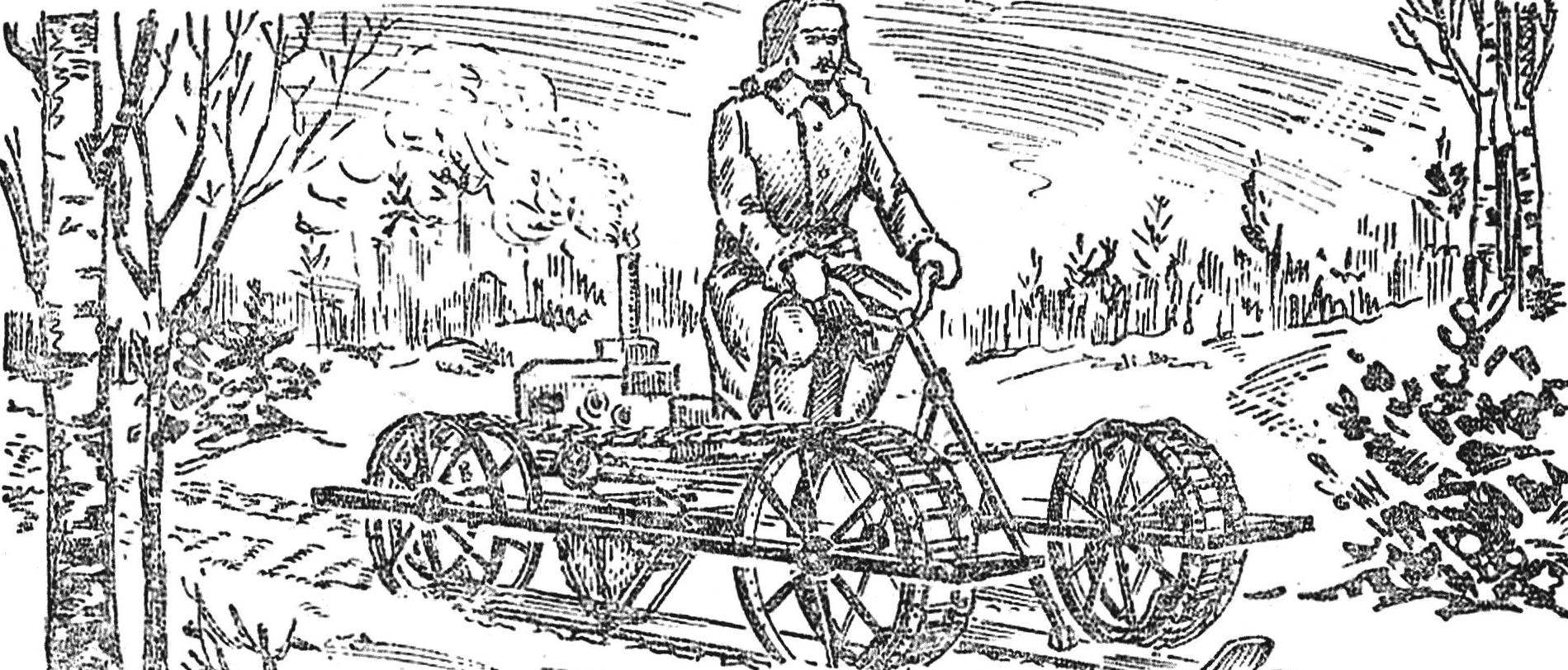 For anybody not a secret that such popular transport motonarty little when you need to go s journey through new-fallen loose snow. "How to reduce the specific pressure ka soil, retaining the basic thrust performance?" — with such question has addressed to the editorial office equipment the snowmobile enthusiasts from the city of Zlatoust, Chelyabinsk region, and a number of other readers.
But one of the solutions to the problem were found of the talented Soviet designer S. S. Nezhdanovskoe in 10 years. Unfortunately, in our days developed diagram of a snowmobile is known to very few.
And yet what is rational, never completely disappears. Proof of that is created by an Amateur designer Jevgenijs Miroshina from the Krasnoyarsk region of motonarty based from ka 12 (!) ski. The author didn't know about the testing machines such schemes to pile design have come on their own. So, today, a small digression into history, to the origins of the undeservedly forgotten ideas and the story of the original modern snowmobile.