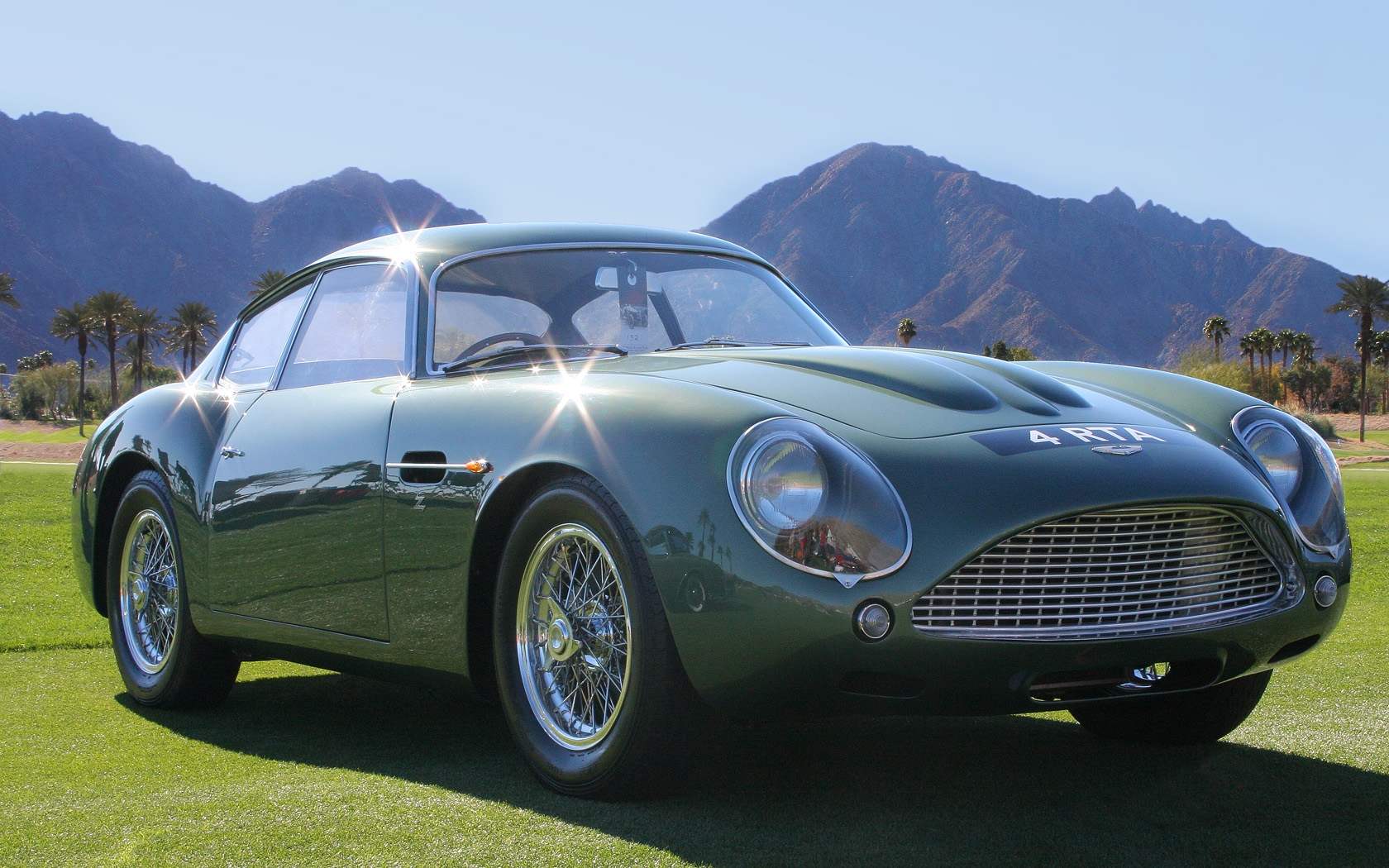 The first car with this name was established in 1914 by Lionel Martin and Robert Bamperbol — owners of the workshop in the London district of Kensington. A number of cars of sports type, in 1924, the company was on the verge of bankruptcy, and 5,000 pounds was purchased by the engineer V. Renwick. Creating a good 1.5-liter engine with overhead camshaft, new head of the firm and its companion A. Bertelli made him the main for ASTON MARTIN until 1936.
The first post-war sports ASTON MARTIN was designed by engineer K. hill. The machine was equipped with 2-liter engine and rare at that time independent wheel suspension.
In 1947 the firm acquired a large company David Brown, engaged in production of agricultural machinery, — this was the reason for the appearance in the names of car company index DB First car with this index was called the ASTON MARTIN DB1 —it was the car with 2-liter 6-cylinder engine of the Bentley and lightweight chassis with an aerodynamic closed body.
In 1959, the company released the ASTON MARTIN DB4 with aluminum 3.6-liter 6-cylinder engine capacity of 240 HP, the Car became the most successful car class "Gran Turismo" of the time. Completely new was the suspension of the rear axle trailing arms and torsion bars, brand new was the body of a new car.
ASTON MARTIN DB4: the engine displacement of 4.5 l, capacity of 420 HP at 6800 rpm, transmission, 4-speed; frame load-bearing, welded; front suspension — double wishbone, rear — multi-link spring; brakes — disc on all wheels; the maximum speed of 252 km/h.
Recommend to read
WELDING TRANSFORMER
Rare design can be build without the use of welding, particularly electric arc. This is why a good welder is a dream for many designers and enthusiasts. The "heart" of it — the welding...
CIRCULAR SAW "ON THE CONTRARY"
I'm a subscriber "Modeller-designer" already since 1972. Much of that time has changed, but the content of the magazine, I (and not only me) are quite satisfied. Let increased its...