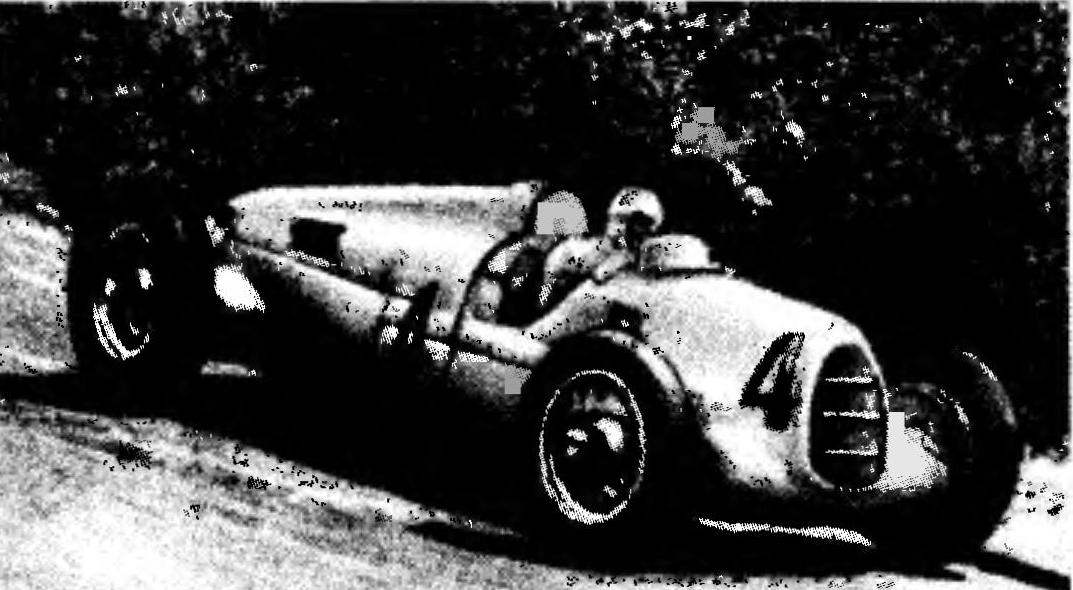 Now, when the time for establishment of school of a subclass of car "E", in most circles, the problem of designing and building simple micromachines no longer exists. Thanks to the experience gained with it without struggling and novices. However, all this is legitimate when it comes to simplified likes, not tied to specific vehicles, and even the choice of the optimum scheme of the chassis models of any type and class. When the boys, having studied the basics of avtomobilestroenie, go to E-polyopia in front of them immediately raises a number of questions. And no wonder — the level design here on the head above.
To help children in transition, and aims in today's post. It is dedicated to interesting and unusual model, very accurately reproducing the external forms of the famous racing "car" thirties "Auto Union". Machine-prototype deserves a separate discussion. And now — about her mikrobloge.
First, let's meet suspension new cord "trains". Despite the fact that this is the most important part of the model largely determines the success in sport has already been well established, in our case it had to design from scratch. The fact that the car-the prototype had a much narrower rear bodywork where the copy didn't fit any of the known Moto installations modelismo type. So I had to place a large and reliable motor brand MP-2-007 near the driver's cab and the axis of the shaft, to guide along the longitudinal plane of symmetry of the machine. It's a little complicated rear wheel drive, but the improved weight distribution of the car; there was a possibility of installation of the motor of any brand, regardless of its size, as well as the transition from simplified to more drives professional sports options.