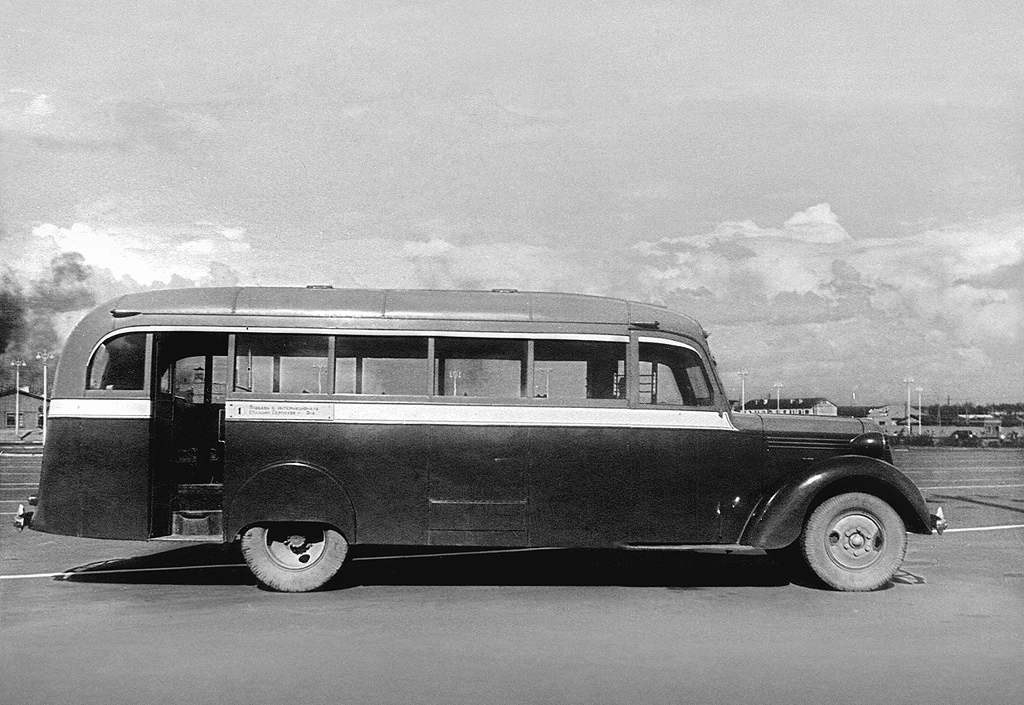 A regular bus service in Moscow was opened in August 1924. Then the Russian plants has not yet produced buses – the capital had to be bought abroad. In 1938 the car plant in Moscow has rolled out new bus ZIS-16, which is its streamlined shape is strikingly different from its predecessors. The bus is equipped with tires of high load capacity and brakes with vacuum booster. And to make the bus more smoothly, the front suspension used the shock absorbers of bilateral action.
The body of ZIS-16 had a wooden frame, covered with steel sheets.
The release of the bus: 1938 – 1942 up to 34 people seats – 26 Curb weight – 5100 kg, full – 6920 kg. Base – 4970 mm, the maximum speed to 65 km/h the Engine had aluminum cylinders, its displacement 5,55 liters, maximum power – 85 HP tyre Size -9,00-20″.
Since 1939, a limited edition was produced in white sanitary bus ZIS-16S with a separated cockpit and wide rear door, designed to carry 10 stretchers and 12-14 sedentary patients. During the war they were repainted in khaki. On the front of a bus used as a mobile loudspeaker stations and even as a staff car.
In all there were 3,250 buses. Some of them are not mobilized into the Red Army in the initial period of war were supplied in 1943, producer gas and LPG installations.
Thanks to the modern and recognizable appearance of the ZIS-16, became a characteristic feature of a street scene in Moscow late 1930's-early 1950-ies.
Recommend to read
CITY BUS ZIS-155
The replacement of the ZIS-154 was simpler to manufacture, but less capacious 8-foot ZIS-155 (June 26, 1956-ZIL-155), the design which used the elements of the body of the ZIS-154, and...
DIESEL BUS ELECTRIC
The development of industry in our country in the mid 30-ies of the last century entailed the growth of cities, and in these conditions all the more urgent became the problem of their...