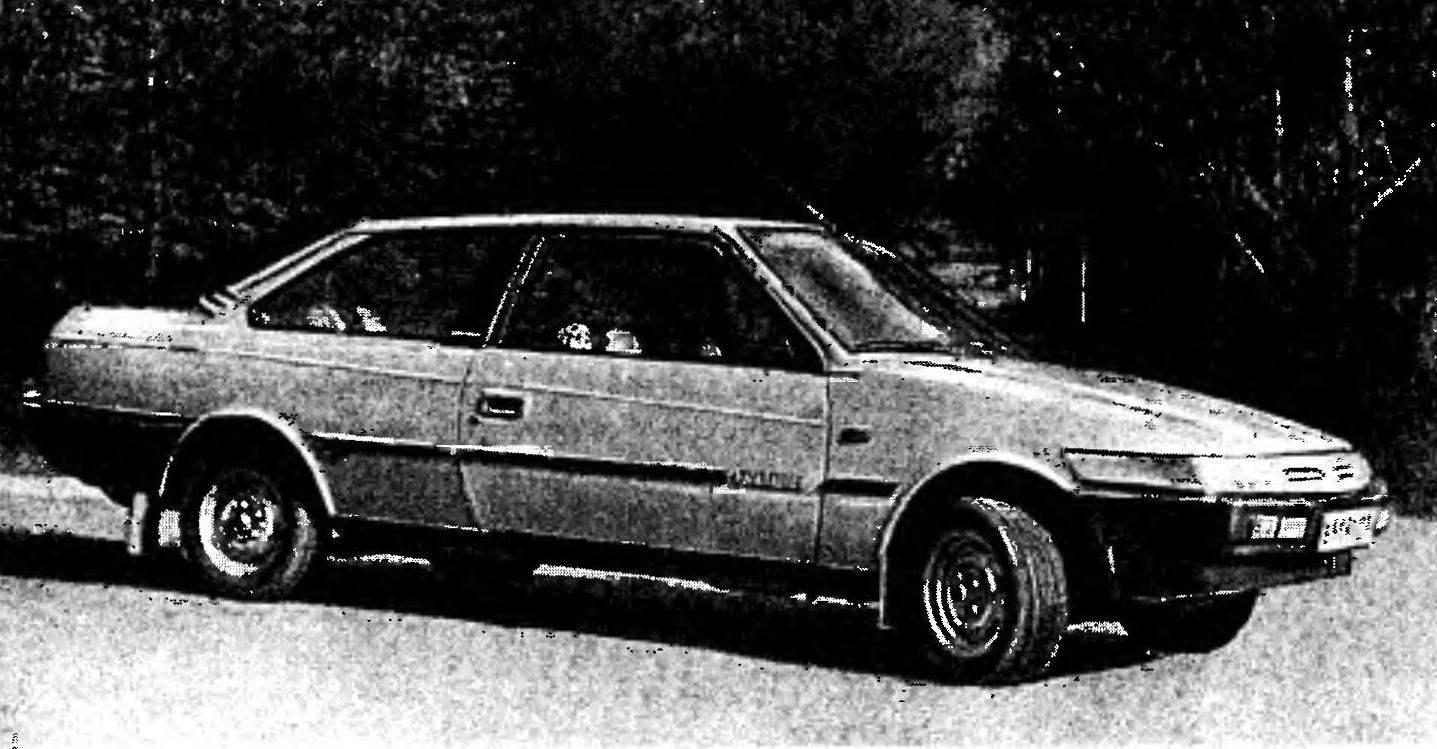 In recent years, publication in the journal "modelist-Konstruktor" of the Amateur autocostruzione Willy-nilly suggests that homebrew almost refused to create a full character, complexity and depth of cars in favor of predominantly simplified in design "midget" two stroke engines. We are glad to inform that this is not so. Proof of that is created by our reader V. Revoluta from Stavropol NRA beautiful design passenger car "Natasha".
The car "Natasha" is a two-door sedan classic layout with the engine USAS-412 cylinder capacity of 1500 CC. the Car was certified and officially registered in the traffic police in may 1993, and after two years on the odometer it has a very impressive number — more than 30 thousand km the Machine is operated almost every day during the whole year.
Rigid frame thrust and damping dynamic load, well-matched springs and shocks suspension make travel effortless and pleasant: the car runs smoothly, silently, and at a speed 90 to 100 km/h — with practically no noise. The fuel tank capacity of this vehicle is 80 liters, which greatly facilitates the operation of the machine, reducing almost by half the frequency of refills. This is especially useful on long journeys.
The car I did relatively quickly — in less than a year; however, this was given all the free time. I would like to warn over-zealous homebrew that work on the creation of the modern car is not as simple as sometimes you have seen from the articles in popular science periodicals. It is a big job, and to pick him up, and requires a great desire. In addition, you must have certain skills designer and technician, machine operator and welder… in a Word, self-delico stand alone to do the whole complex of works, which usually rests with the whole design office, coupled with an experienced shop or even a factory.