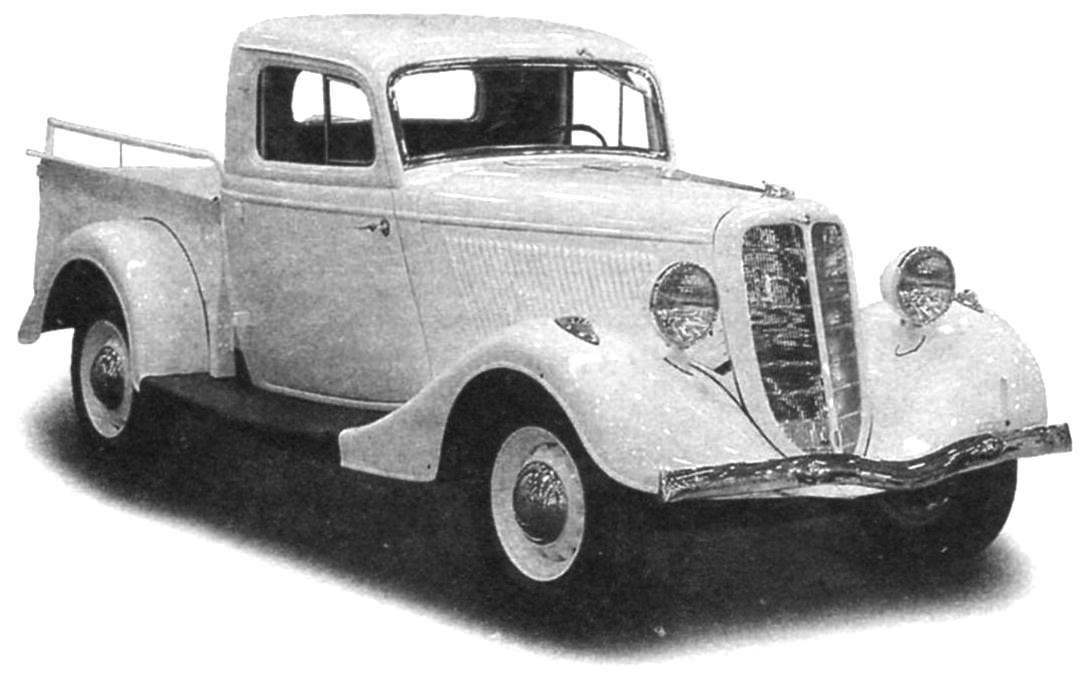 Pickup GAZ-4 in the Soviet Union enjoyed a well – deserved popularity – it acquired trading bases, small businesses and cooperatives. In 1936, at the Gorky automobile plant is the GAZ-A, the basis of the pickup GAZ-4, launched a series of GAZ-M1. Factory designers and engineers quickly developed a relatively inexpensive technology of serial production of pickup on the basis of "emka", the designation GAZ-415.
New utility vehicle was produced from 1939 to 1941. The machine was equipped with a GAS motor and had the mechanical brake without any amplifiers and asinhronii-based transmission. A cargo platform mounted on the frame separately from the cabin, was easy to manufacture a flat side. Tailgate leaned down as the truck. Also produced a number of pickups where the contours of the platform was the continuation of its sides, and the back was a small door.
GAZ-415: length – 4580 mm, width – 1770 mm, height – 1750 mm; wheelbase – 2845 mm; front track/rear -1435/1440 mm; motor power – 50 HP; displacement -3,285 l; weight – 1370 kg; maximum speed – 90 km/h; fuel tank capacity – 60 l.
Recommend to read
BELATED IMPROMPTU
It would seem that Imperial Japan was preparing for an inevitable clash with their enemies very carefully. Why are only plans to capture the Philippines, Singapore, various Pacific...
BETWEEN THE FLOOR AND CEILING
Every thing in the house requires a certain space. Updated your library, increasing the number of objects or devices for work and leisure — in each case the problem arises of their...