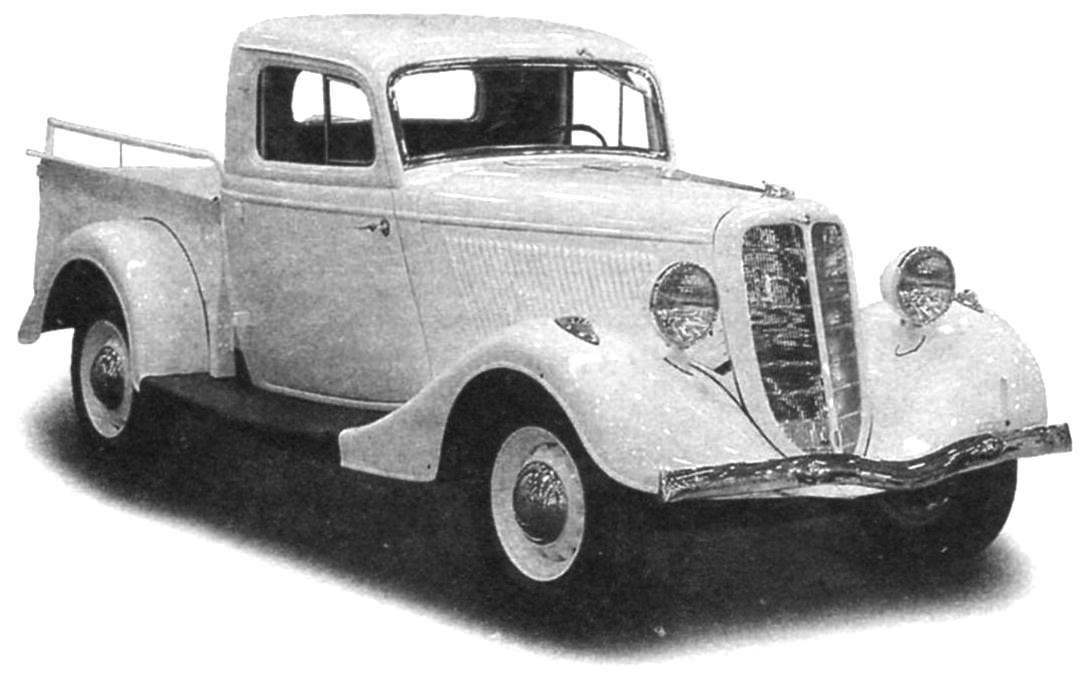 Pickup GAZ-4 in the Soviet Union enjoyed a well – deserved popularity – it acquired trading bases, small businesses and cooperatives. In 1936, at the Gorky automobile plant is the GAZ-A, the basis of the pickup GAZ-4, launched a series of GAZ-M1. Factory designers and engineers quickly developed a relatively inexpensive technology of serial production of pickup on the basis of "emka", the designation GAZ-415.
New utility vehicle was produced from 1939 to 1941. The machine was equipped with a GAS motor and had the mechanical brake without any amplifiers and asinhronii-based transmission. A cargo platform mounted on the frame separately from the cabin, was easy to manufacture a flat side. Tailgate leaned down as the truck. Also produced a number of pickups where the contours of the platform was the continuation of its sides, and the back was a small door.
GAZ-415: length – 4580 mm, width – 1770 mm, height – 1750 mm; wheelbase – 2845 mm; front track/rear -1435/1440 mm; motor power – 50 HP; displacement -3,285 l; weight – 1370 kg; maximum speed – 90 km/h; fuel tank capacity – 60 l.
Recommend to read
GAS-4
The history of "picaporte" in our country, opened the car GAZ-4 with a lifting capacity 0,5 t, launched the series in 1933. The development of machine production did not require much...
FORD F-150 PICKUP
F-series pickup trucks are popular in USA light utility vehicles. Buy them and as transport for business, and as a Supplement to the passenger car family for the solution of transport...