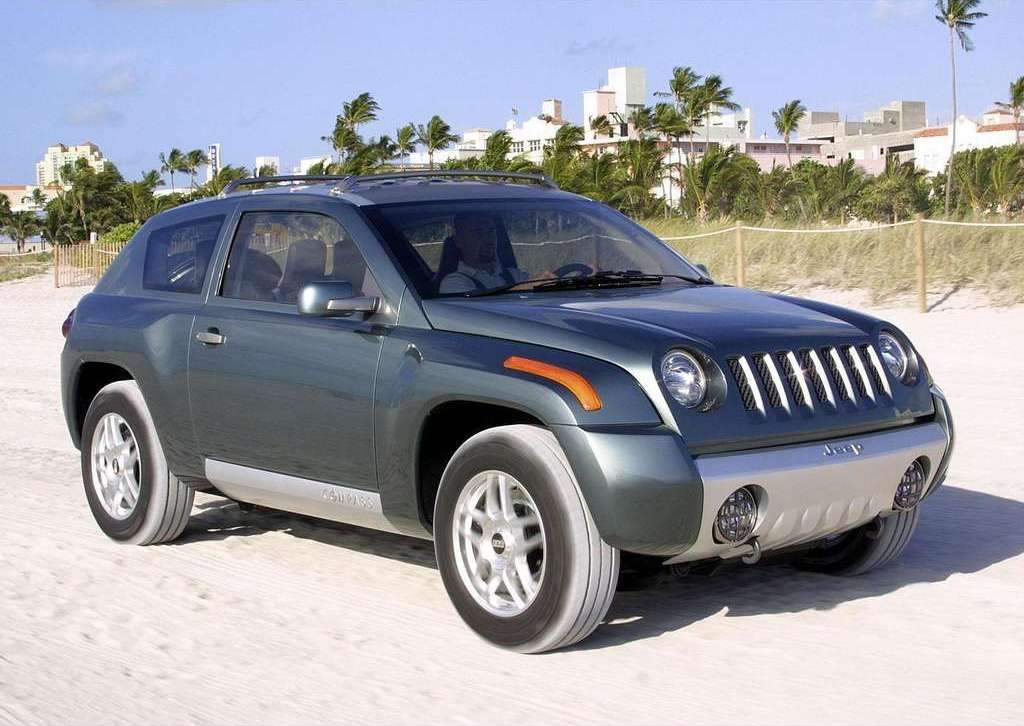 For the first time this car in the style of military presented to the public on Detroitcom motor show 2002. I must say that the Jeep company, leading its history from the famous firm Willys, which became famous during the Second world war, its compact military all-terrain vehicles, the rich tradition of the production of SUVs with a slight accent military — style military.
New JEEP COMPASS created in the Studio of the youth design Chrysler Group based on the serial Jeep Liberty/Cherokee equipped with 3.7-liter V-shaped 6-cylinder engine and four-speed automatic transmission. Front suspension — independent double wishbone steel spring bar, rear — dependent spring on the trailing arm with a top V-shaped lever.
The car's interior is like the cockpit of a computer model of the space Rover with instruments and a steering wheel in stressed-technical style. By the way, of the four devices, symmetrically located on either side of the steering column of the vehicle. the left — compass, that somehow justifies the title of the car — the JEEP COMPASS. A painting of a green force machines reminiscent of military camouflage.
JEEP COMPASS: car length 4150 mm, width-1834 mm, height 1636 mm wheelbase 2649 mm; tires GoodYear 235/55 K20, acceleration to 100 km/h — 9,2, maximum speed of 176 km/h.
Recommend to read
CATAMARAN MATTRESSES
For lovers of hikes of the day off prefer to relax on the water, great interest will present an unusual variant of the lightweight catamaran, published in the Hungarian magazine...
ANTI-AIRCRAFT "CHEETAH" FOR THE WEHRMACHT AND BUNDESWEHR
The first German self-propelled anti-aircraft gun with the official name 2 cm FlaK auf Selbstfahrlafette 38(t) or Sd.Kfz.140 on tank chassis were developed in the fall of 1943, under the...