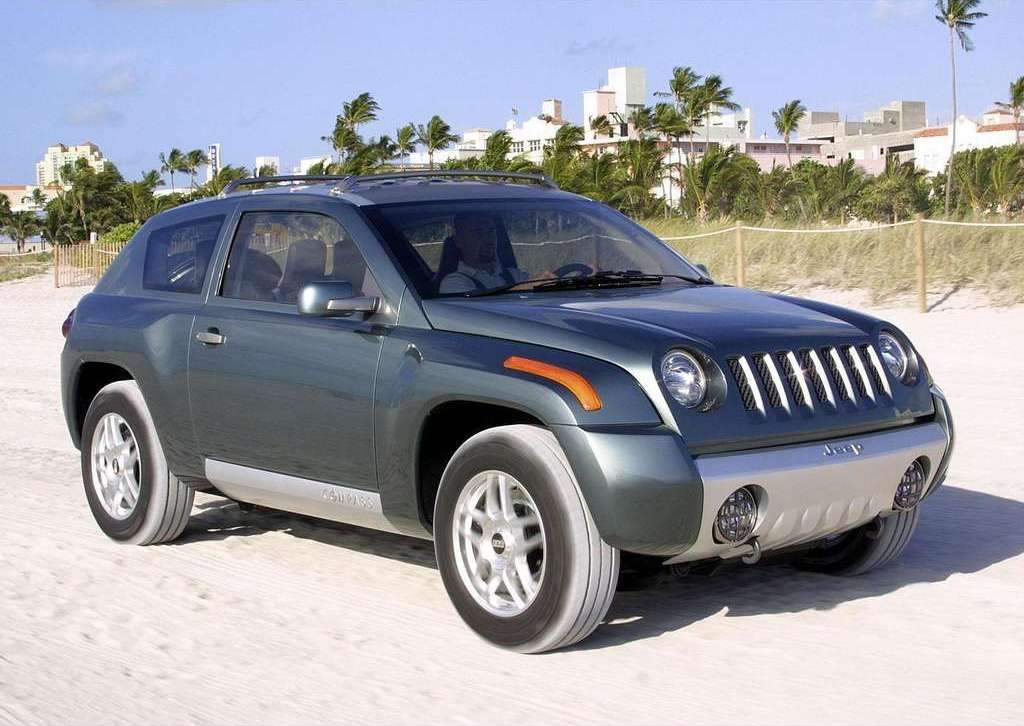 For the first time this car in the style of military presented to the public on Detroitcom motor show 2002. I must say that the Jeep company, leading its history from the famous firm Willys, which became famous during the Second world war, its compact military all-terrain vehicles, the rich tradition of the production of SUVs with a slight accent military — style military.
New JEEP COMPASS created in the Studio of the youth design Chrysler Group based on the serial Jeep Liberty/Cherokee equipped with 3.7-liter V-shaped 6-cylinder engine and four-speed automatic transmission. Front suspension — independent double wishbone steel spring bar, rear — dependent spring on the trailing arm with a top V-shaped lever.
The car's interior is like the cockpit of a computer model of the space Rover with instruments and a steering wheel in stressed-technical style. By the way, of the four devices, symmetrically located on either side of the steering column of the vehicle. the left — compass, that somehow justifies the title of the car — the JEEP COMPASS. A painting of a green force machines reminiscent of military camouflage.
JEEP COMPASS: car length 4150 mm, width-1834 mm, height 1636 mm wheelbase 2649 mm; tires GoodYear 235/55 K20, acceleration to 100 km/h — 9,2, maximum speed of 176 km/h.
Recommend to read
CHRYSLER CROSSFIRE
Create a car "based" machines of past LVT becomes a good tone at the acquisition of the production programmes of almost every well-known car company. On the roads of the world has...
Army car GAZ-67B
Urgent need in a very simple and highly reliable AWD vehicle designed for the average command of the red Army, as well as for reconnaissance, communications, and towing light artillery...