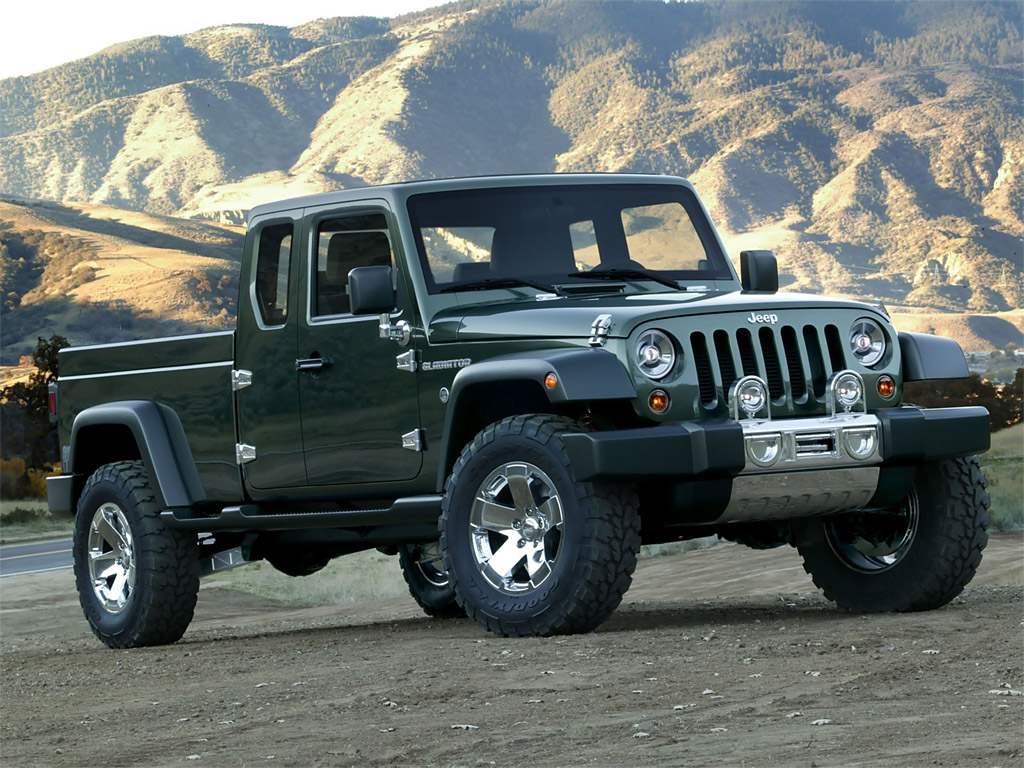 The first all-wheel drive model of the firm Willis was created in 1941 in accordance with the supply contract for the US army light army vehicles of class "quarter-ton". The SUV, called the Willis-MB, after the war became the prototype of the series of Jeep Wrangler, which they inherited from the predecessor of the army high reliability, Spartan simplicity and ruggedness.
In 1947, the firm Jeep released its first truck the car is very popular among Americans. In the future, the company repeatedly tried to enter the market with auto-pick-up — the last such attempt was made in 1987, however, economic and financial reasons, the utility of the J-10 and J-20 lasted in the series just one month.
And here is another attempt to create a car-truck — in 2006, the American Jeep of DaimlerChrysler released a concept truck Jeep Gladiator, equipped with a 2.8-liter turbodiesel with direct injection CRD 163 HP Gladiator "ideologically" close to the jeep Wrangler, but the truck more comfortable.
The car — spring suspension: front — independent double wishbone, rear — dependent, with dual springs, nested in one another. Transmission — six-speed manual with dual. Front axle — connected, millennia differentials — locking.
Jeep Gladiator: length 5207 mm, width 1947 mm, height — 1900 mm, base — 3515 mm; curb weight — 1882 kg; engine power — 163 BHP, the displacement to 2.8 L.
Recommend to read
'95 FORD EXPLORER
Every year in the U.S., sold to 450 thousand SUVs this model, which gives reason to talk about him as "popular" American jeep. The growing popularity of this car in Russia. The first...
TagAZ TAGER
To find the roots of the TagAz TAGER SUV, which today issued the Taganrog car factory, will have to go to South Korea in 1950, where the company Hadonghway Motor Company was building...