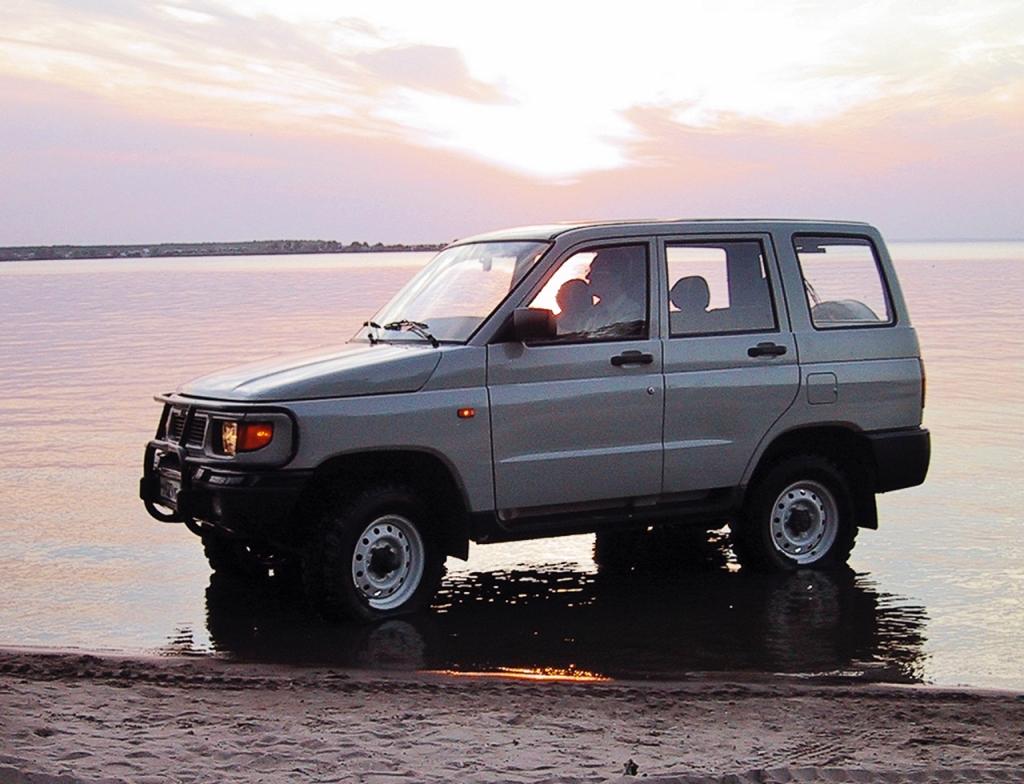 Ulyanovsk automobile plant, since 1954, specializiruetsya on the issue of AWD cars, buses and vans. In 1972, the plant mastered the production of all-terrain vehicle UAZ-469 (UAZ-3151) used in the army, and agriculture. New market requirements have prompted designers and manufacturers to create new, modern model of the SUV called the UAZ-3160. This car has received a more powerful engine, center differential, spring suspension of the front wheels and a metal body.
More solid looks and the interior of the SUV. So, the instrument cluster is the same as on the VAZ "seven", doors inside lined with moulded panelling.
Steering wheel Oise — height adjustable, combination switch — from the VAZ "eight". The front seats have adjustable lumbar support, and backrest divided rear — stepless tilt adjustment.
Transmission for UAZ-3160 five-speed transfer case with ability of rigid connection of the front axle and gear reduction unit. Rear brakes — drum, front disc.
UAZ-3160: length 4240 mm, width 2020 mm track gauge 1445 mm, base 2400 mm ground clearance 300 mm, curb weight 2000 kg, gross weight: 2800 kg, engine displacement 2.7 l, 133 HP, top speed (on the highway) 140 km/h.
Recommend to read
AND THE FLOWER DOES NOT WITHER
A persistent problem with houseplants: how not to let them dry out, when you are a long time absent from home? Have some way to ischislyaetsya to the ground was constantly wet. Here's...
ALL-TERRAIN VEHICLE ON TRACK
This universal car 2 ton capacity designed for the transport of goods and people, as well as for towing trailers with a total weight of 2 tons in all road conditions. New advanced...