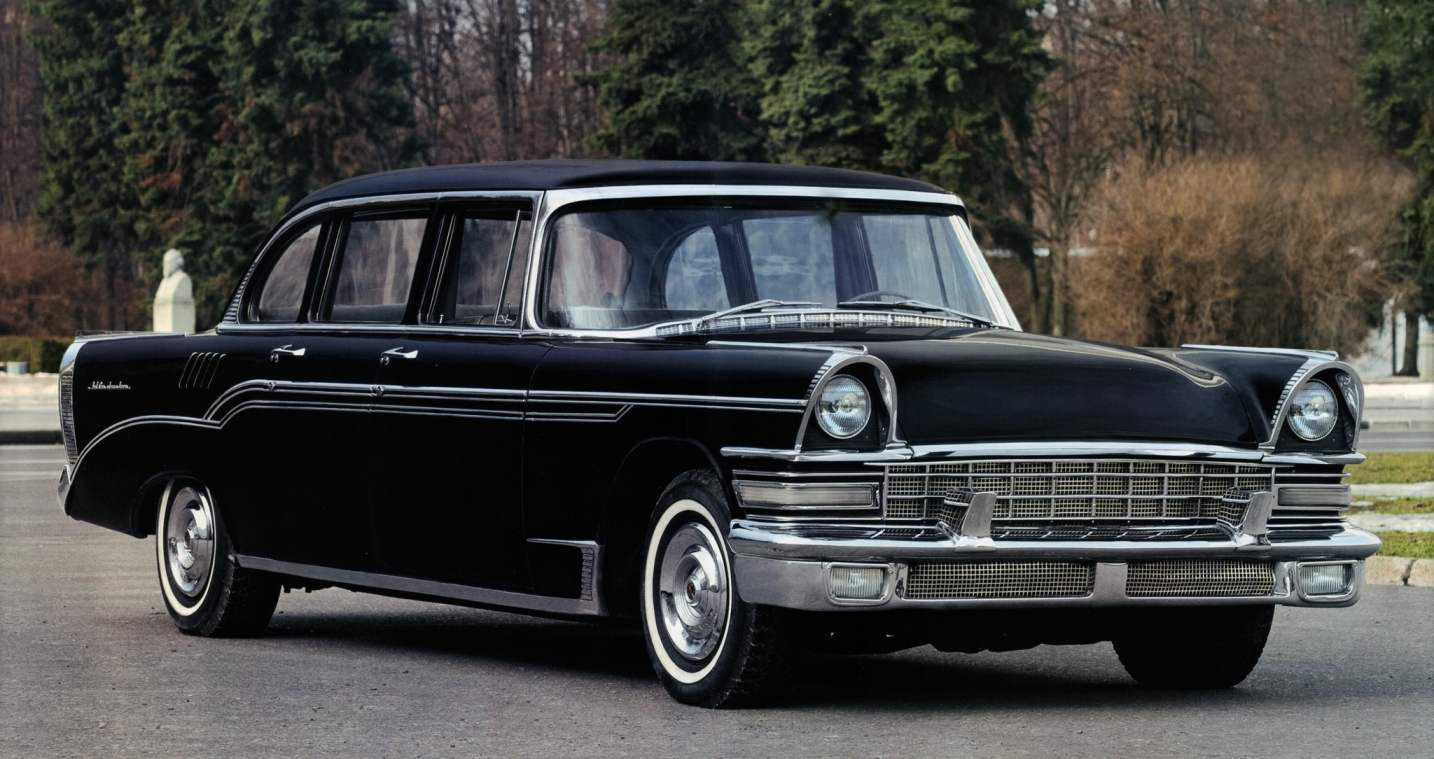 Moscow car factory ZIS your Executive cars started to produce in 1936. The first such car was the limousine ZIS-101 created by the design team under the direction of E. Vazhinsky "explanation" for American car BUICK EIGHT 90. The limousine was equipped with row "eight" working volume of 5.77 liters and output of 90 HP transmission was transcutanat the car's top speed was 115 km/h. ZIS-101 was produced until 1941, all were made 8752 instance.
The following limousine was the ZIS-110 was also not created without regard to American prototypes — in particular, on the PACKARD 180 and the BUICK LIMITED 90. The machine was equipped with row "eight", gearbox had synchromesh hypoid main transmission radio, power Windows and heater. During the period from 1945 to 1958 was released 2089 of the ZIS-110.
Another model of Executive car was the ZIL-111 was produced from 1958 to 1961. The car is modelled on the American PACKARD CARIBIAN 1956 (as well as GAS-1E Chayka GAZ) had independent coil-spring front suspension and leaf spring rear, semi-automatic hydromechanical transmission with push-button control, power steering and, almost for the first time in the USSR, panoramic windshield of the Limousine was equipped with a V-shaped "eight" power of 200 HP the Production of cars amounted to 10 to 12 instances a year.
ZIL-111 wheelbase 3760 mm track 1650 mm; weight 2605 kg; engine V-shaped 8-cylinder working volume of 6 liters and output of 200 HP; maximum speed of 170 km/h, acceleration to 100 km/h — 23 p
Recommend to read
IN HIS NEW ROLE
If old tooth brush a sharp knife to cut the bristles to drill in this place two holes for the mounting screws, and the handle, holding it over the steam, bend the arc, you will have...
"DRILLING MACHINE" IN THE SHOP
No, it will, of course, is not about the equipment of the dental office on a production site. However... picture this: a dentist, firmly gripping with two hands the body of the machine...