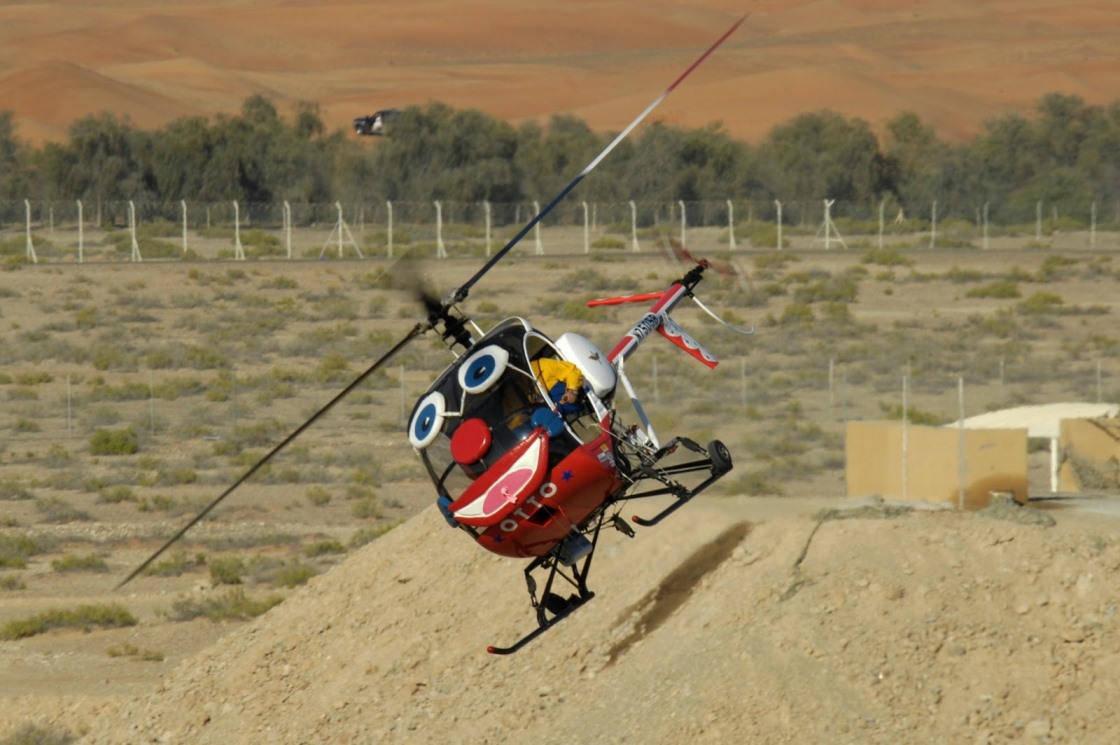 American aircraft company, Hughes Tool, founded in 1935, began to develop helicopters in 1948. His first helicopter — flying crane XH-17 with a payload of about 11 t – it was created in 1953. After the reorganization, the company was named Hughes Helicopters Inc.
In 1955 began the development of helicopters HUGHES 269, and the first flight of this machine was made in October 1956. Five experienced aircraft of this type were transferred to the U.S. army, where he spent a full cycle of military trials as a helicopter reconnaissance. And since April 1961, began deliveries to the army helicopters serial.
HUGHES 269 was a double light single-rotor helicopter. The rotor is three-bladed, all-metal, hinged blades to the hub. Two-bladed tail rotor with a sweeping area of 0.81 m2. The fuselage truss, with the power elements of steel tubes and duralumin with a tubular tail boom. The undercarriage is fixed, skiing, four-poster-dampers. The cabin crew were glassing a large area. The crew settled down in two chairs next to, "on-road".
In 1964, the U.S. army adopted the HUGHES-269А as the main light training helicopter for initial flight training, giving it the name of T-55A. The initial contract was for the supply of 20 machines, however, in the spring of 1965, was signed an additional contract for the supply of 215 cars. Production of this car ended in March 1969, the firm supplied the troops of the instance of 792 TH-55A. Interestingly, until now, the helicopter used in the U.S. army as a training.
HUGHES TH-55A: a main rotor diameter of 7.62 m, the empty weight of 413 kg the maximum mass of 704 kg, capacity 200 kg, engine power 180 HP, maximum speed 138 km/h, static ceiling 1675 m dynamic ceiling 3355 m, has a range of 328 miles, the crew — two people.
Recommend to read
CUTTER OF COMPASS
Draw with your compass a circle is not a problem, at least with a pencil, though ink. For this purpose, as is known, there is his replacement leg. If instead the stylus or raspadura to...
GIVE ME THE LEVER!
Wardrobes and cupboards of particle Board often make on a solid base, not on the legs. Want to rearrange these at the new place — ready lining, for example, from the packing carton,...