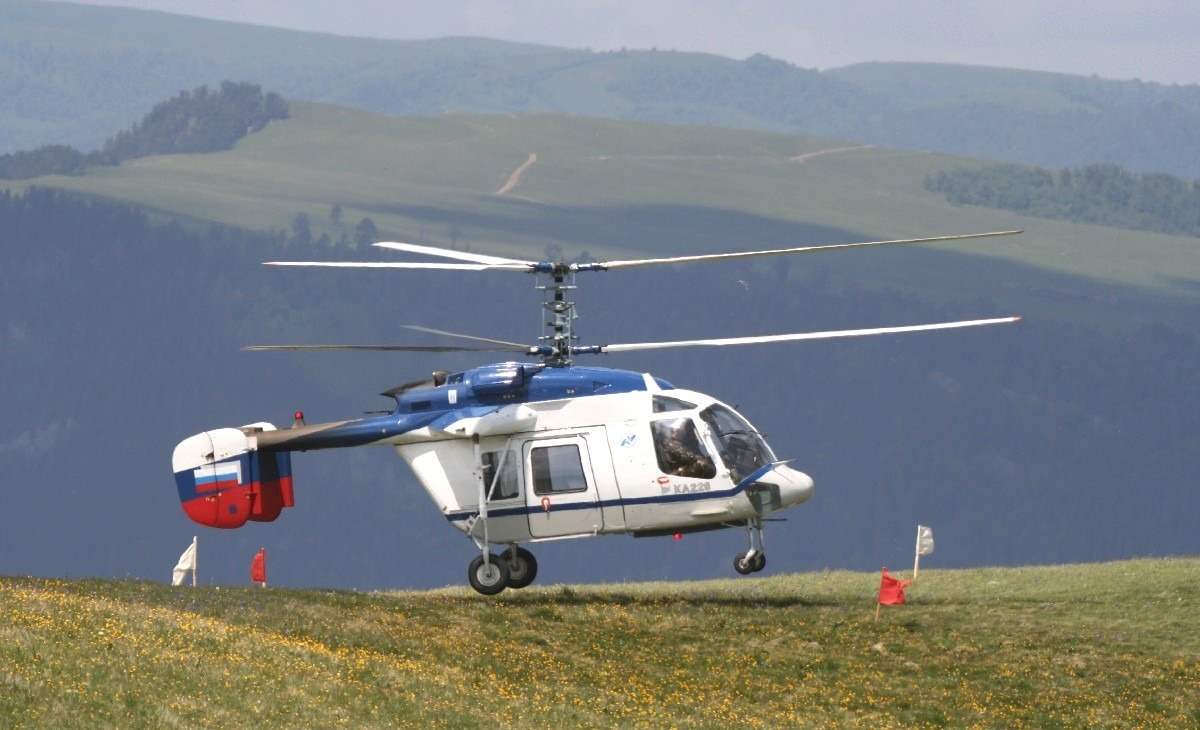 Universal multipurpose coaxial helicopter Ka-226 can be used in the transport, medical, agricultural and patrol variants. The multiplicity of application is provided not by modifying the model, and directly to the same specific machine — a large set of easy-to-assemble equipment installed on the fuselage of the machine, which acts as a universal base.
So, the passenger version on the universal base is fixed 7-seat passenger cabin, in the cargo — compartment 1200 kg of cargo. The pilot cabin of the helicopter, equipped with air conditioning and heating, has a good overview.
The helicopter has two engines Allison 250-C20B. A small noise in flight due to low specific load on to get there and the ability to continue the flight when one of the engines allow the Ka-226 to carry passengers over the cities.
KAMOV Ka-226: the diameter of the rotor 13 000 mm; max weight 3100 kg; a load capacity of 1,300 kg; engine — type two turboprop Allison 250-C20B power of 420 HP; maximum speed of 205 km/h; dynamic ceiling 5700 ft; range 600 km, crew 1.
Recommend to read
ATGM "FAGOT" AND "COMPETITION"
Russian weapons. Old does not mean obsolete. For several decades after the Second world war the steady increase in the use of tanks in the conduct of hostilities was accompanied by the...
MINI-UNIVERSAL
For many operations performed in the training workshops and technical circles, very comfortable would be portable universal tool like dental drill. However, to acquire such is almost...