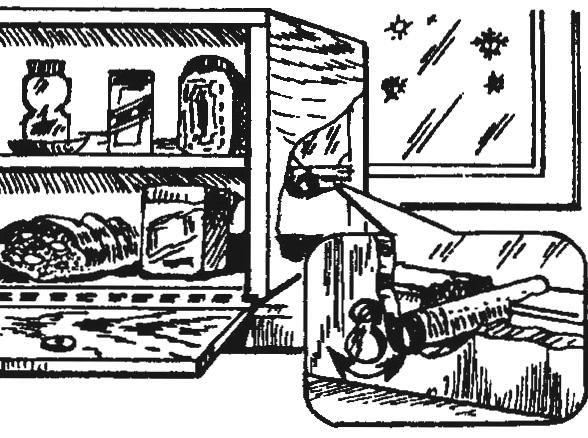 In winter, a suit for window boxes"refrigerators" to store perishable products. It is not very convenient for many reasons: it is necessary to open the Windows; the produce into the machine. However, this same box can be set just on the windowsill, and to it through the frame to drill a few holes with a diameter of about 12 mm by inserting them into tubes so the cold air does not get between the frames, and went straight into the bin. Movable plate, Overlapping the hole, allow to regulate the flow of cold air.
A. VINOGRADOV, Mogilev
Recommend to read
ROCKET CLASS S4B
The proposed model is performed according to the scheme "duck". The stabilizer is located in front of the wing, contributes to the sustainability planning mode. A deviation to vertical...
SOLDERING IRON FOR CIRCUIT BOARDS
Soldering the printed circuit Board by soldering with a recess in the end face of sting, but such a tool is inconvenient to solder the wires and radio with a conventional outboard...