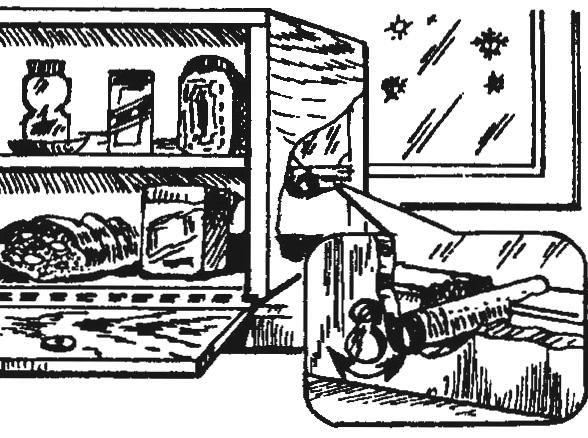 In winter, a suit for window boxes"refrigerators" to store perishable products. It is not very convenient for many reasons: it is necessary to open the Windows; the produce into the machine. However, this same box can be set just on the windowsill, and to it through the frame to drill a few holes with a diameter of about 12 mm by inserting them into tubes so the cold air does not get between the frames, and went straight into the bin. Movable plate, Overlapping the hole, allow to regulate the flow of cold air.
A. VINOGRADOV, Mogilev
Recommend to read
PAN SAFER
Offer to improve a closure for closing window frames: it a metal plate with a slot for fixing the "tongue" needs to be set obliquely, as shown in the figure. Now, if zakryvanii frame in...
"NO NOISE OF THE CITY…"
If the Windows of your apartment face the street with heavy traffic, the silence in the house should not wait. Meanwhile to prevent in your home decibelle excessive noise anyone. To do...