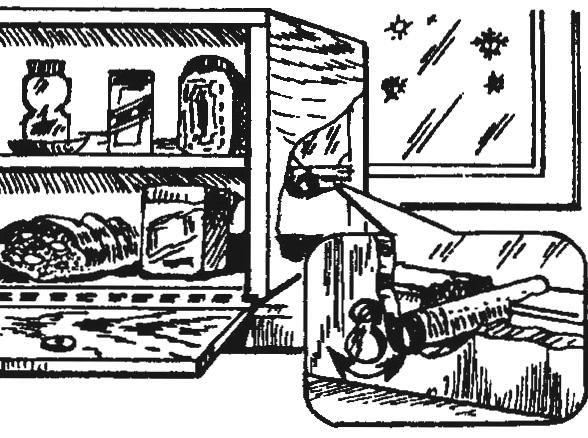 In winter, a suit for window boxes"refrigerators" to store perishable products. It is not very convenient for many reasons: it is necessary to open the Windows; the produce into the machine. However, this same box can be set just on the windowsill, and to it through the frame to drill a few holes with a diameter of about 12 mm by inserting them into tubes so the cold air does not get between the frames, and went straight into the bin. Movable plate, Overlapping the hole, allow to regulate the flow of cold air.
A. VINOGRADOV, Mogilev
Recommend to read
WELDING WITHOUT CHARTS AND FORMULAS
Homemade welding machines are engaged not the first year. In their manufacture into account the advice and recommendations of the "Model construction" and other well-established...
THREE, TWO, ONE-BLASTOFF!
...Pressed — and rocketmodel rushes into the sky. It worked Elektrostal — nichrome spiral, covered with inflammable matter, heated by an electric current, and the fuse ignited the powder...