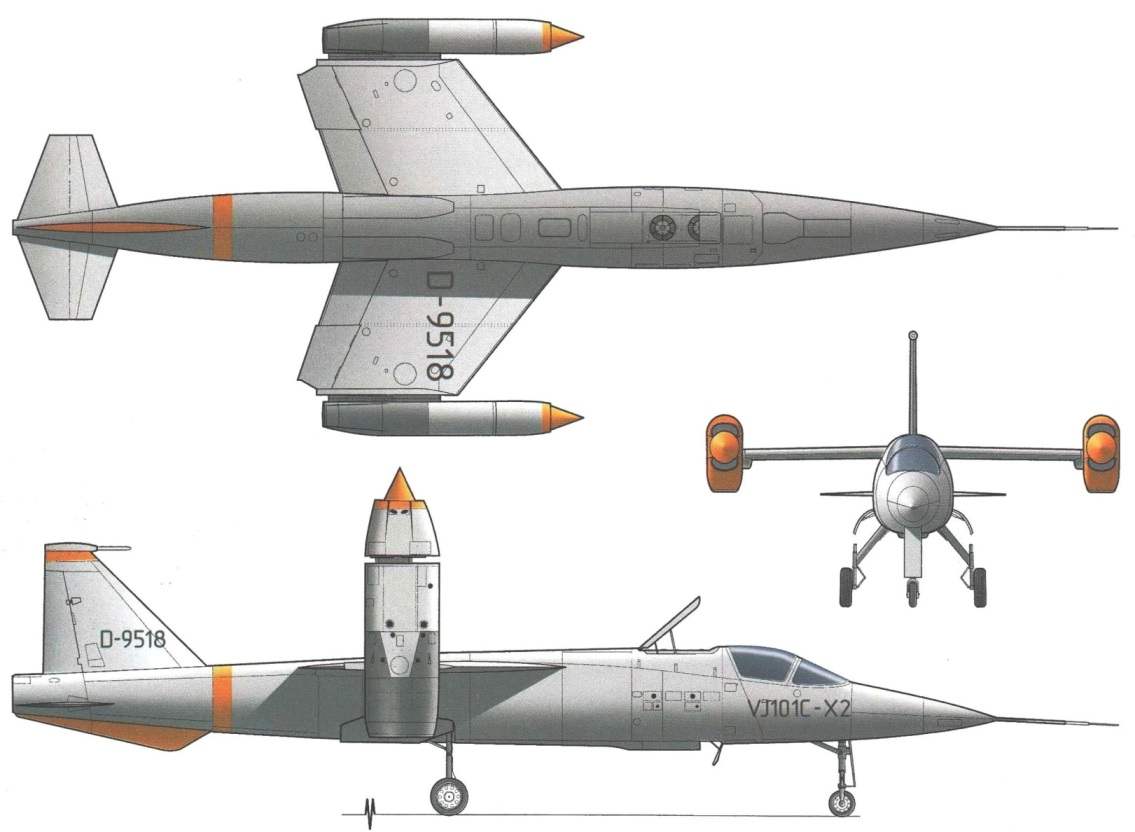 In the mid-fifties of the last century the theme of vertical take-off aircraft excited the minds of the designers and the military in many countries. Was no exception and West Germany. After graduating in 1955, G. ban on the development and production of military aircraft of the German defense Ministry proposed to create a modern fighter-interceptor. Research conducted a year later, the firm "Heinkel" and "Messerschmitt", showed that for a fighter with a high supersonic speed will require a new, extra-long runway.
In the fall of 1957, the Ministry of defence added to the job additional requirements, including the ability of new machines to take off and land vertically, as the construction of new airfields — it is very expensive.
A contract for five prototypes was given in February of 1959 consortium Entwicklungsring Sud ("Entwicklungsland süd"), which received the acronym EWR, composed of the above mentioned firms, and also "Pups".
When work on the project was already in full swing full swing, the concept of the interceptor began to undergo significant changes. The requirements of NATO strategy was to give the aircraft the ability to destroy enemy aircraft on the airbases. This task required the range and speed of flight at low altitudes, which causes a large reserve of fuel.