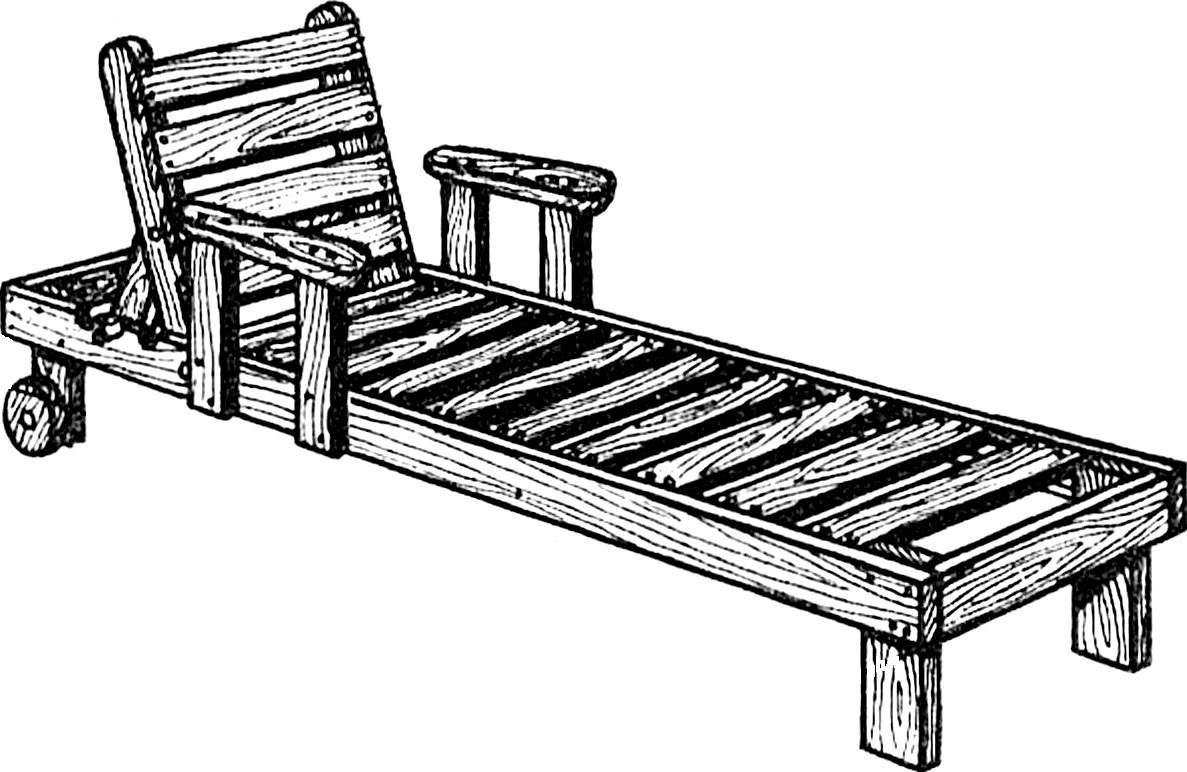 More and more citizens spend the summer months in the countryside, purchasing a gardens or as garden — houses in the villages.
How to equip a garden house or a rustic house? What furniture to choose? Many use for this purpose the situation which had been in a city apartment. However, this solution is not the best: the cottage is like a warehouse full of old sofas, cabinets and chairs. It is unlikely in this area is good for rest and relax because every thing reminds you of the bustle of the city.
Most suitable for garden furniture made of natural wood materials, beams, planks and rails, rather than standard, covered with plastic. The entire interior should emphasize the uniqueness of the situation and close relationship with the environment. Fans of tinkering with even the most small woodworking experience, can make this furniture yourself. And it will have a number of advantages before purchase, as designs customized "the size" and made with their own hands — will be particularly expensive.
We offer you several options for Seating, which will need the most common in rural areas, the material — Board 25X70 mm. Better, of course, if they are solid or semi-solid wood (birch, larch), but it's perfect and soft (spruce, pine, Linden). Boards should always be well dried.