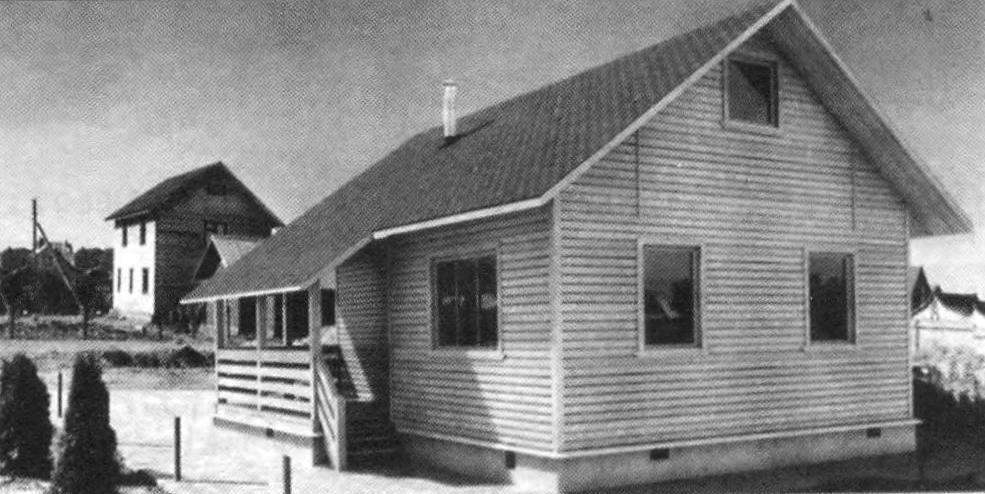 On their land the owner had built a two-storey box "canadian" house on the tape base. Area, nearby, has long been on sale. Finally she got the owner who invited the surveyor to the precise layout of the site. During this procedure it turned out that the neighbor built a house just feet from the border, thereby violating the existing rules. The new owner remained adamant. The case went to trial. The decision of the judicial authority was the natural: move structure on the meter from the fence. The reader can imagine what it means to move house with the basement.
Standards for the location of residential homes and commercial buildings
Take a look at figure 1. According to regional construction norms (RSN 70-88) is an approximate layout of buildings on the site.
Residential house equipped with a space of at least 5 m from the red line and roads, and not less than 3 m from the street. The red line in town planning called the conditional boundary that separates a carriageway, thoroughfare, highway, square from the construction area.
In order to fire safety distance between residential buildings on adjacent plots should be from 6 to 15 m, depending on the degree of fire resistance of structures. The document is recommended for ease of repair to place the building with an offset to one of the side boundaries of the site, but the distance from the fence to the wall may not be less than 1 — 1.5 m. most Likely, the owner will have to adhere to the General rules of construction of the street, focusing on the location of the neighbouring buildings.