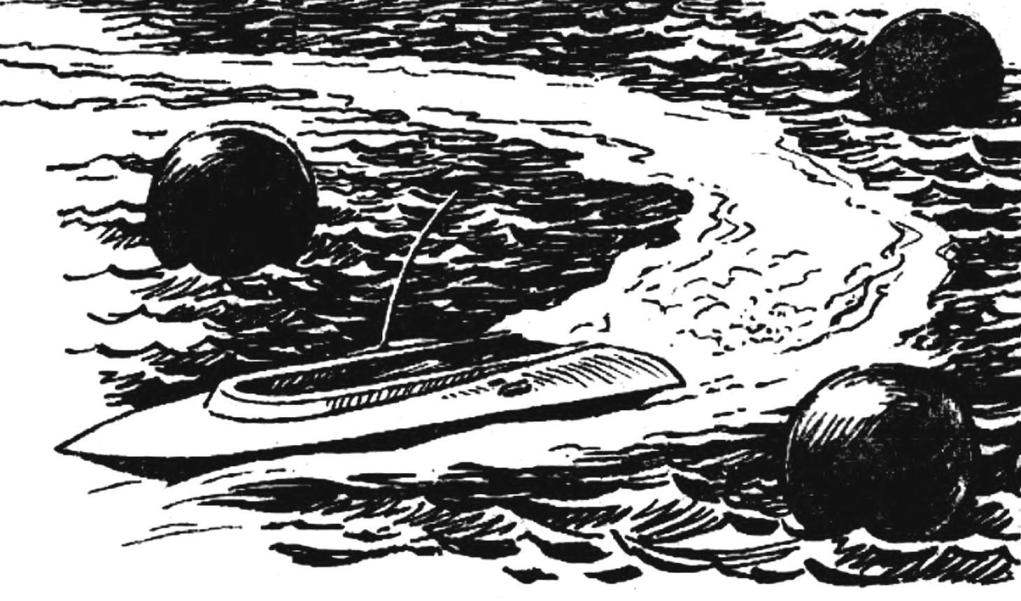 At competitions in ship modeling sport of most interest among audience and many athletes call the competition of high-speed radio-controlled models figure chart. The most popular of them can be considered a model of the class F3V — free design. Their creators usually distinguished by deep knowledge of the operation of radio equipment, motors of internal combustion, the skill of "navigation" and of course specific practical skills.
Today we invite readers to try their hand at making a model class F3V repeated national champion, winner of world and European Championships, masters of sports of the USSR M. A. Papuana. Her drawings and description prepared for our magazine the master of sports of the USSR V. Lesnikov.
The body is made of fiberglass method vyklicky in the matrix with subsequent crimping punch, binder — epoxy resin (the technology of manufacturing such a sheath have been repeatedly described in the journal of the plow).