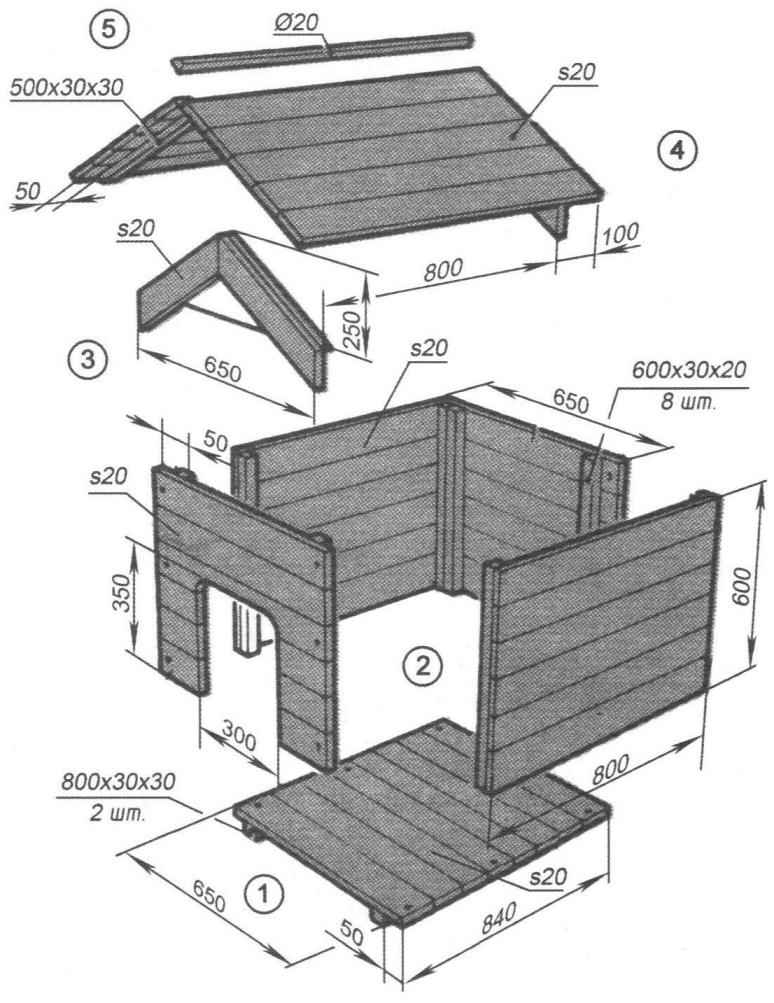 A roof over my head and need a four-legged friend that's guarding your house. It does not require much, but shelter from the weather is necessary and the dog. And to build a kennel is available to any owner, and this does not require special skills, special tools or materials – enough that usually have on hand: boards, roofing material, nails, handsaw, hammer.
So, for the cause!
The device of the kennel
Four walls, polik Yes, gable roof – that's all the device of a dog home. As you can see, it is simple, and its manufacturing process. Judge for yourself.
Wall – boards, hammered together from boards. For the side walls the last we saw of that length, which more or less corresponds to the size of your four-legged friend, when he lies, and the end walls when he curled up. The same applies to the height of the hammer together shield: it is advisable to fit his height.