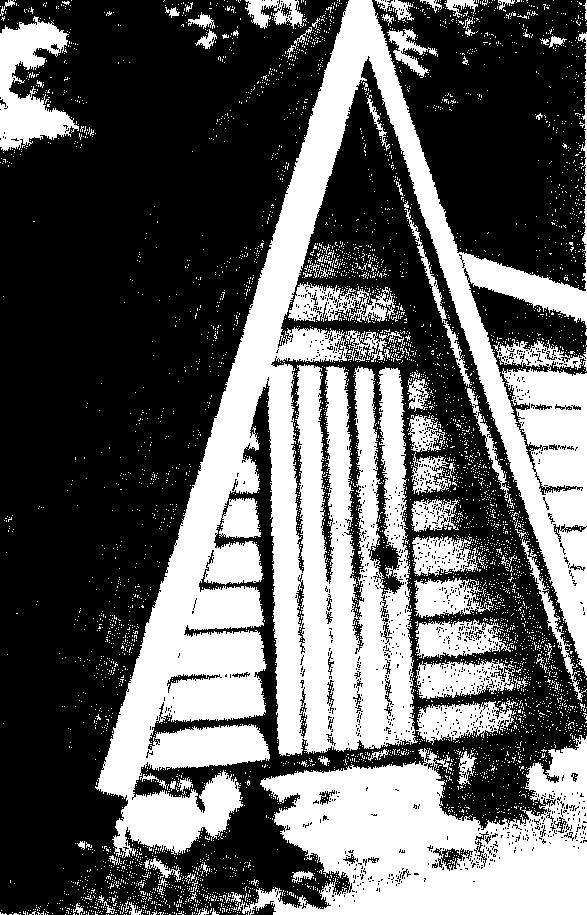 Mini-house, which we'll tell you now, perfectly fits on any garden plot. If necessary, this can be a key or a temporary shelter for you and your family (if you build another big house). It is useful and as a storage and joinery, plumbing tools, garden accessories. For the construction of "shelter" will take a total of a few days — of course, if all the materials for its construction will be on hand.
The Foundation
Under this small wooden house will need only a 2X2 square m. the Basis (Foundation) for it is laid in concrete and stones laid on the leveled surface.
Height of footing from ground level is 0.3 m. First on the prepared pad set frame of six-foot boards, the upper plane of which must be strictly horizontal. From the sides of the frame at the site is strengthened with stones and rails. Her pristykovyvayas formwork for the porch. In the Foundation of stacked stones or old bricks (for example, from any of the destroyed buildings), and the sides should be the biggest of them. The space between them is filled with cement mortar which then forms the entire horizontal plane of the base.

Preparation of formwork and Foundation formwork porch.