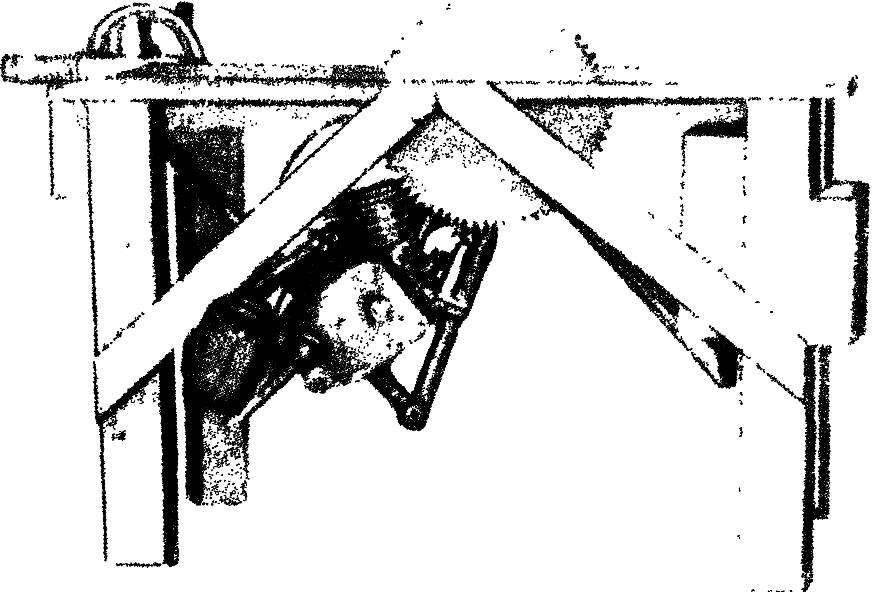 A happy event — acquisition the garden plot is often overshadowed due to the lack of supply on this undeveloped territory. In such situation I have made with chain sawing machine to expedite the process of construction of the house.
Another feature of the machine is working in generator mode of the electric power. I think that this versatile unit will appeal to many Amateur builders.
The basis for the design is the frame from a road bike cropped top. It is attached by M8 screws on two long steel poles with profiles of the type "area" that are installed parallel to each other. These pillars, in turn, attached with screws M6 to the top of the workbench. Saw blade diameter 250 mm is mounted on the bushing from a Bicycle front wheel by using four M4 screws. On the other hand soldered to the hub sprocket (Z=10) made from the drive sprocket of the engine D-6.
The power plant of the machine — engine D-6. Mechanisms clutch control taken. Starts a starter motor from a chainsaw "Friendship". To do this, the engine cover that covers the magneto drilled hole Ø 21 mm — it passes through the ratchet, a screw to the shaft of the crank mechanism. To install starter designed bracket spacer from Board with thickness of 28 mm. Four M4 mounting screws also pass through holes in the magneto cover.
Grip throttle control and gas tank are mounted on wooden racks. To fix the throttle position on the outer sleeve of the handle brazed steel plate with M5 threaded under the lamb. The transfer of torque from the engine to the saw blade is effected by a chain transmission.