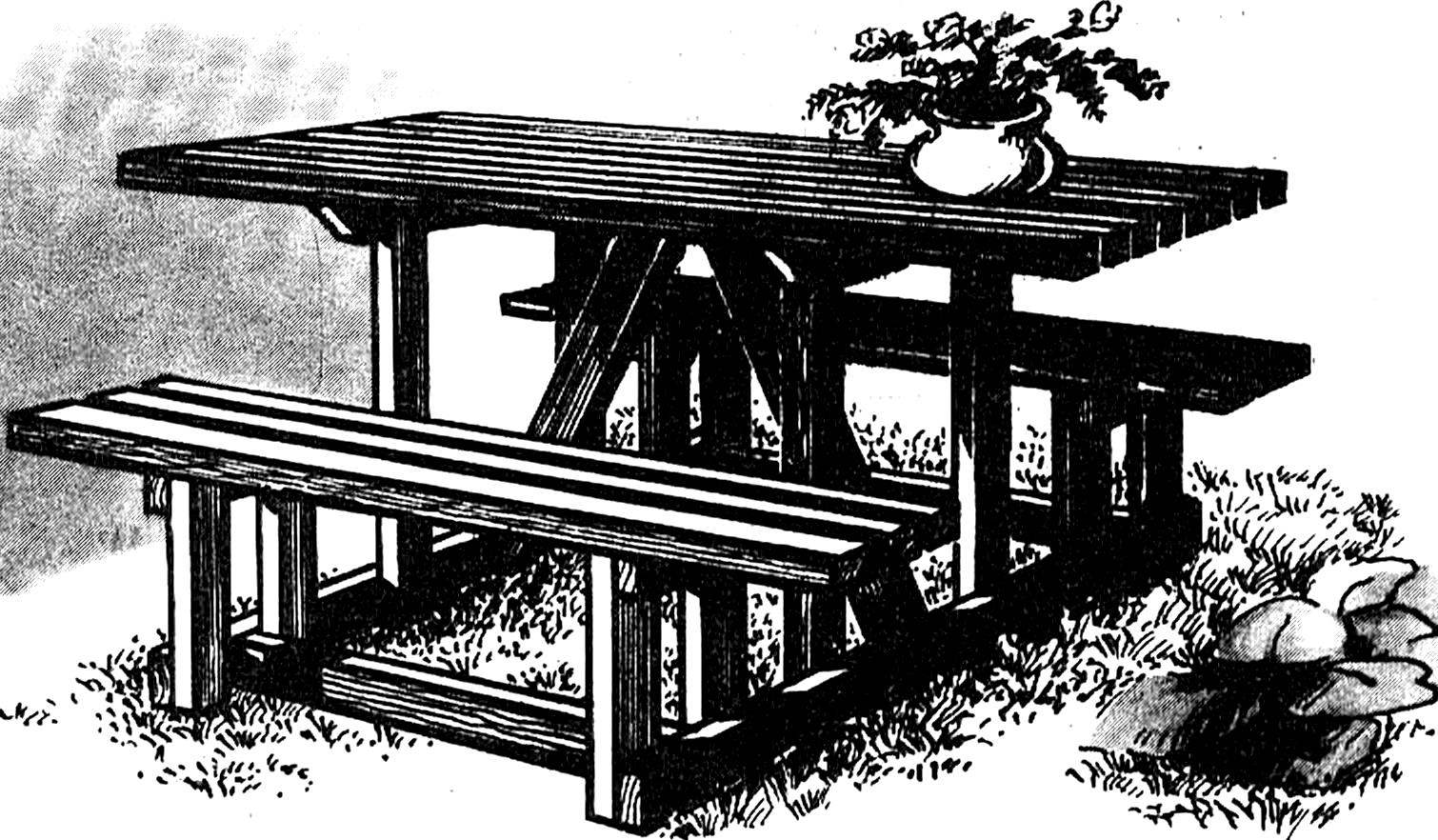 We continue to acquaint readers with the simple designs of garden furniture offered by Polish magazine "Prob myself."
Shop
Its basis is the power frame, made of boards section mm. 25Х100 Elements connected to each other and feet on the countersunk screws and epoxy glue. Top frame is covered with a grid of laths with cross-section 40X40 mm.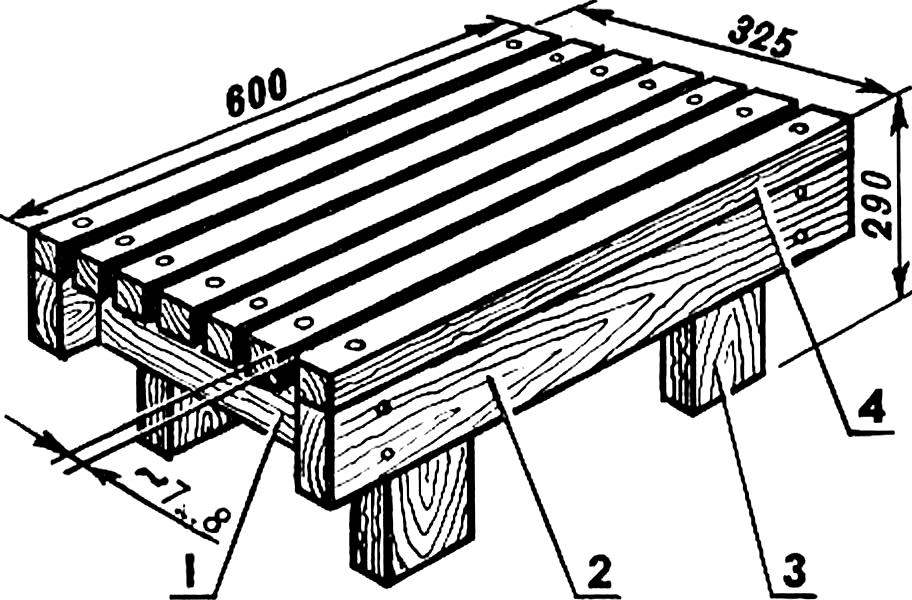 Fig. 1. Shop:
1 — cross member of the frame (2 pieces, Board 25Х100Х300 mm), 2 — the longitudinal frame element (2 PC Board 25X100X600 mm) 3 leg (4 PCs, Board 25X100X250 mm), 4 rail (7 pieces, 40X40X600 mm).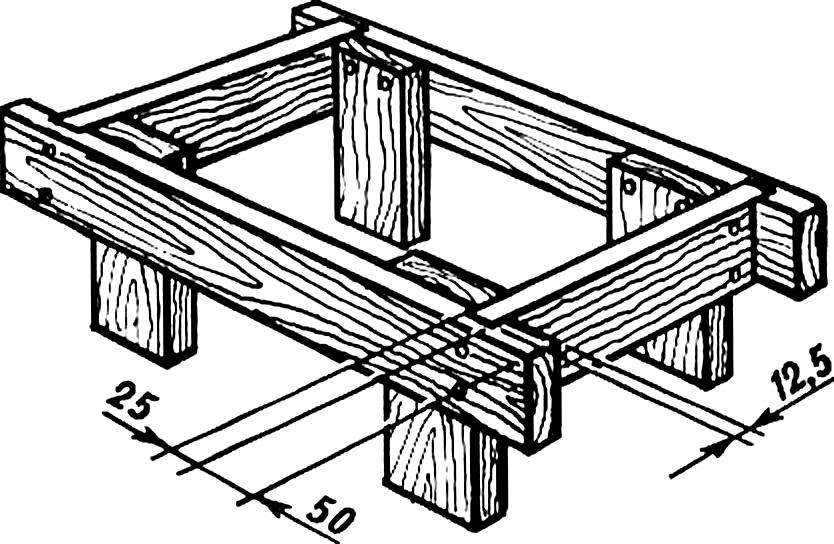 Fig. 2. Frame Assembly shop.
It is desirable to make several of these stores, then will be able to place them in the most picturesque places of the garden and around the house. You can use them on the terrace.