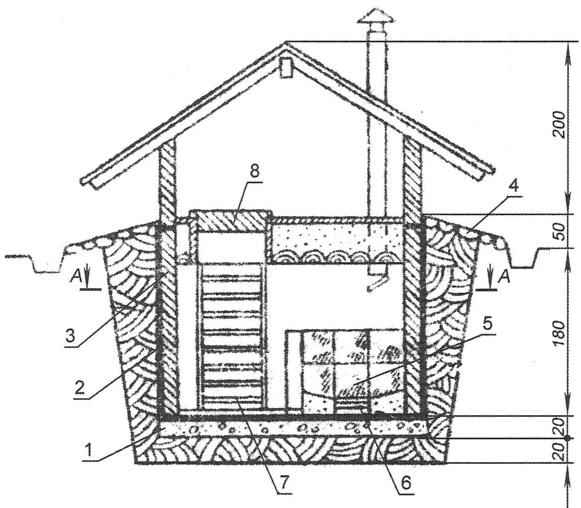 A huge number of companies today produce different types of refrigerators are sophisticated in designs and various additional functions. However, all this abundance is mainly for use in apartments and similar dwellings, where the daily need products are limited within certain limits.
But if you want to save a large number of products – for example, a bountiful harvest of garden or horticultural crops? In these cases come to the aid of the cellar. Their task is to preserve fruits and vegetables during the winter. But there are many cellar devices designed for preserving food in the summer. This so-called cellar-glacier, a kind of underground refrigerator, the low temperature is maintained with ice.
Cellar-glacier has a number of advantages compared to other cellars as suitable for storage of variety of food in large quantities.
In the cellar two branches: the upper – and lower Pogrebite -logresolve. The bottom compartment can optionally be used entirely for the storage of potatoes and vegetables.