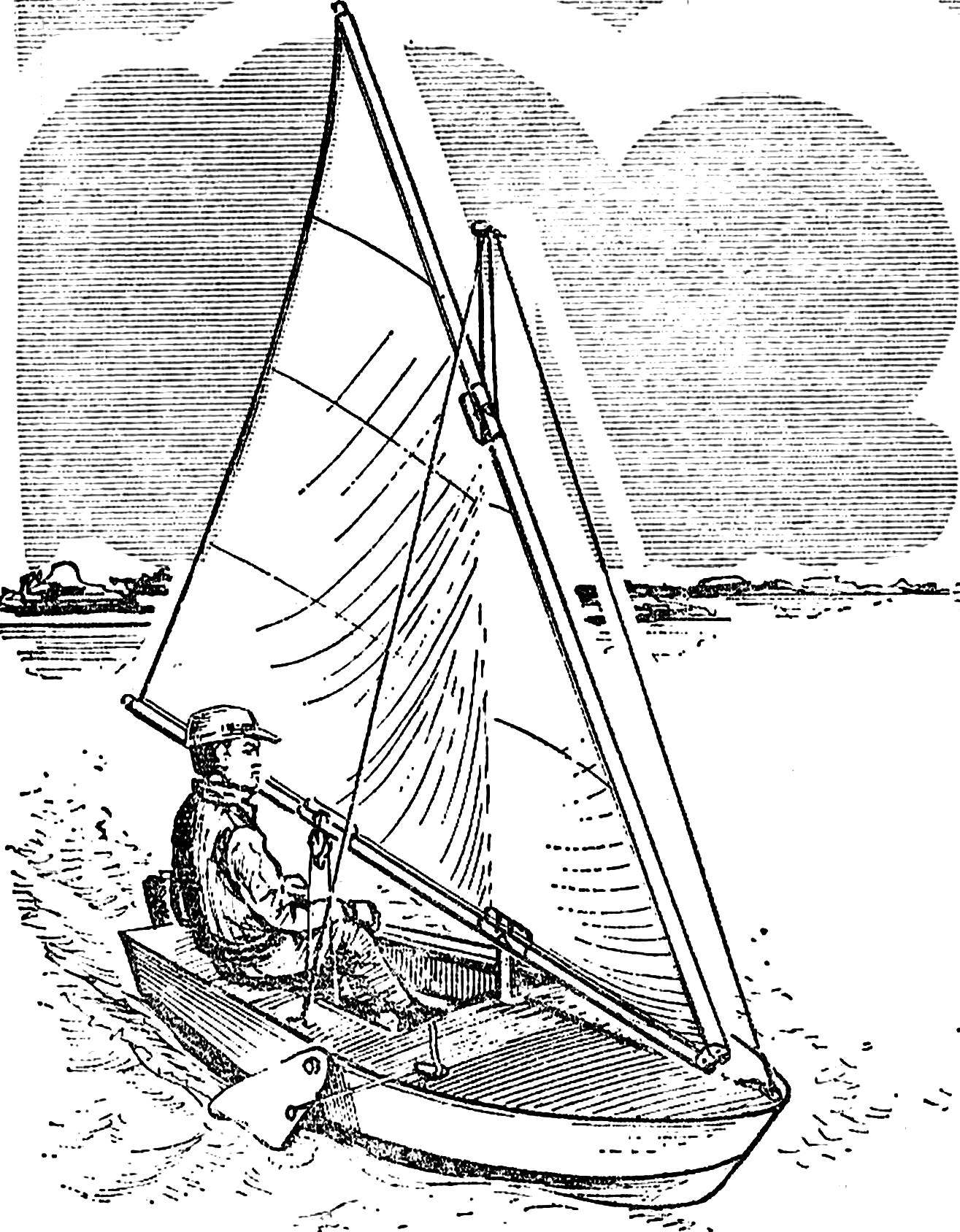 You want to make a sailboat? Then for sure you will be interested in the Dinghy to the simplified construction, designed for home fabrication technology. Of course, while maintaining good hydrodynamic hull lines and good performance.
Very attractive many seem boat with a shell of waterproof fabric. However, the upholstery for the Dinghy is unlikely to fit — able to maneuver the sailboat is limited, and any sliver may be the cause of the accident. Besides loading up a hull of a sailboat is more significant, which leads to the weighting of the frame — because the upholstery is practically does not increase its rigidity. Despite this, in the tight frame fabric is a rational principle which can be developed, making the sample collapsible folding kayaks rigid housing with a membrane covering.
The frame of a Dinghy — wooden, lightweight type. It consists of three bead frames, keel and four stringers. Midel-frame — reinforced, since it is attached to the mast, as well as additional parts.