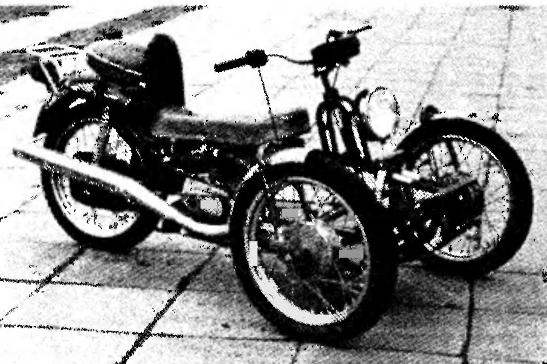 The history of car industry it is known that the first car was three-wheeled crew K. Benz. In the future, with increasing speed, was replaced by four-wheeled machine, the more stable in the turns. However, the designers did not leave the desire to create a three-wheeled chassis of the same resistance. It is constructively easier and lighter with the same capacity, therefore more reliable and cheap to operate.
It is obvious from such considerations came the German company "Daimler-Benz" to design is presented at the end of 1997 at the Frankfurt motor show, this unusual car "life-jet" F-300 on three wheels. Specialists and visitors of the exhibition were trying to guess a car's or motorcycle? The simplicity of the design, the novelty did approach the motorcycle, at the same time, its hydraulic and electronic equipment has decided the stability in cornering at all speeds, like a car with four wheels.
The emergence of "life-jet" F-300 was not accidental. Improved maneuverability in traffic jams in the cities, simplifying the design and cost reduction — these are the problems that predispose the experts from different countries to work on this type of transport.