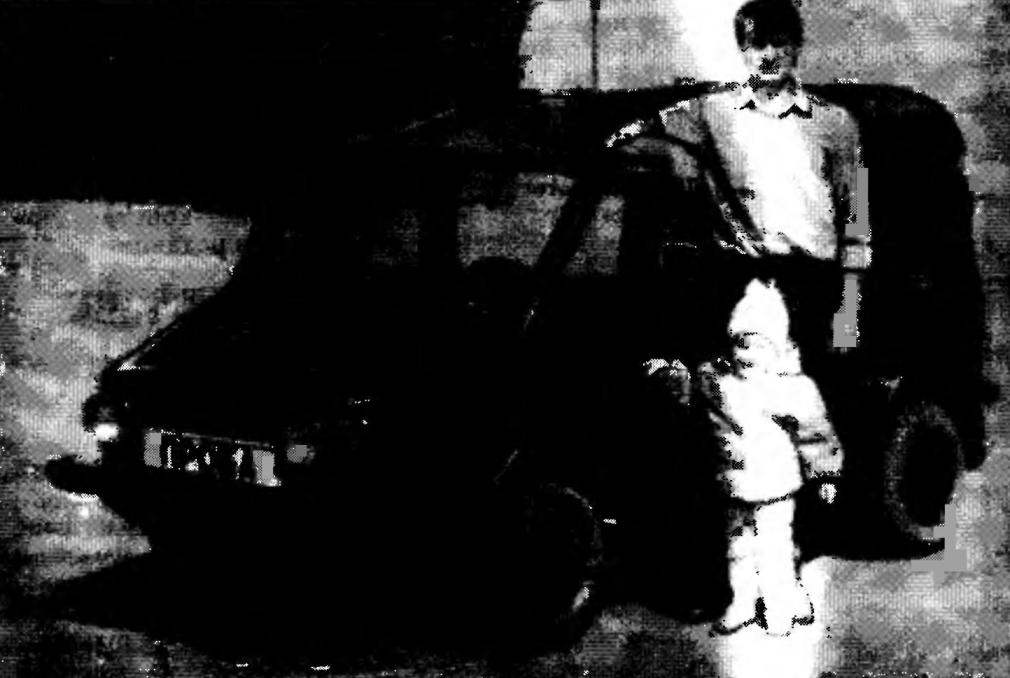 Under this title in the "photo stitch" ("modelist-Konstruktor" No. 2'93) was first published information about my home — country car. Since then, the mail never ceased wearing me letters, authors were asked to elaborate on his design. Reply all, of course, I couldn't and now am glad to be able to do it on the pages of the magazine.
The title of their country the car, I specifically did not come up, so for convenience of description I will conditionally call it the "summer people".
When designing a "summer resident" I was guided by the desire to make it as easy as possible and with the least cost, bearing in mind the rule "the simpler, more reliable", so in the course went all the materials on hand. The validity of this rule confirmed time: five years winter and summer I go to my car and very happy with them — there was no serious damage. Moreover, everywhere, wherever we stopped, "Cottager" attracts the attention of passers-by. Surprise their small size and large capacity of the machine: in the passenger version it easily carries four people and a cargo of eight or ten bags of potatoes!