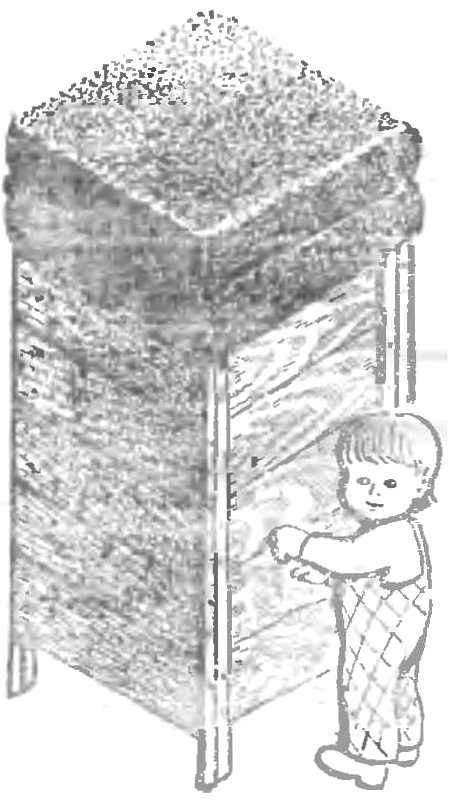 It happens in every family: it accomplished the great mystery of nature, man is born, bringing much joy, happiness, excitement and hassle. And let it warm just a helpless lump, still there are family disputes, as it is called, but the apartment is already changes. Rendered in the other room the old sofa, moved the Cabinet for a newborn is released the coziest place to put a baby cot, the first subject of the whole "headset" needed for a new family member. It headset: the number of its components change with age of the child is dictated to and care about the convenience for the young mother. Here is the place for changing, and a separate locker or a barrel for clothes, a table under a lamp and bottles of baby food a low toilet, high chair, and later — to the table, a playpen with mesh or lattice-like walls for the first independent "walking", and Walker — chair on wheels for the first faltering steps…
Not all of this list for the right moment to buy, but if you want all you can do with your hands, including something in the shops will not meet.
Today we offer home handyman several designs for the publications of the magazines "himself Throb", pnrm., "TermStar", Hungary, "Guide yourself", UXO and "System D", France, available on materials and methods for their manufacture. They are not only comfortable and practical, but also beautiful, fit well in a modern interior.
THE CRADLE-ROCKING
A quiet lullaby and slight swaying well lull even the most restless kids. However, store-bought crib not swing: it is usually provided only with wheels. Meanwhile, not even a very experienced home designers are quite able to produce a simple and convenient cradle.