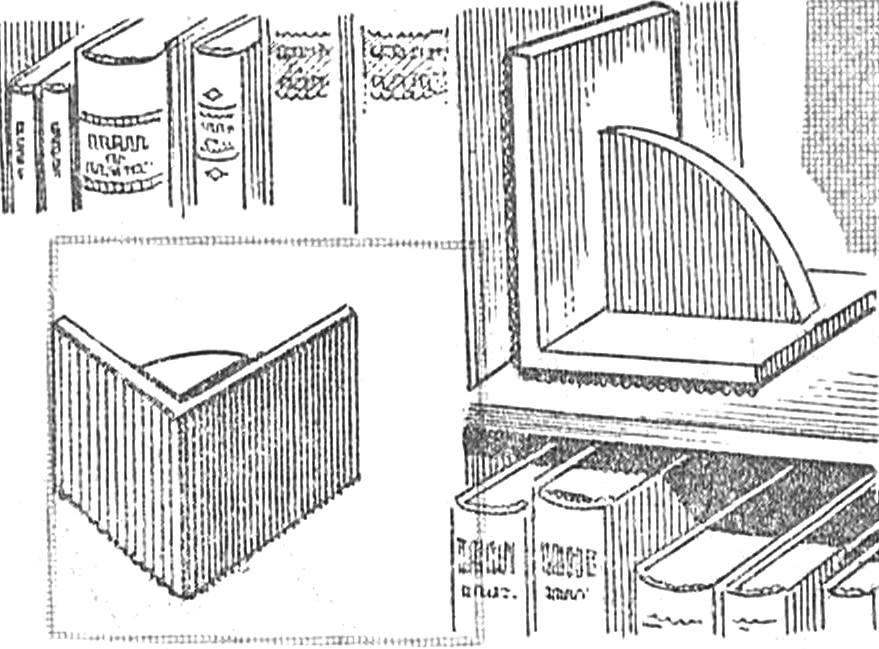 To books on the shelf stood upright, their back so those are the footings of two scrap boards connected at a right angle, and a reinforcing cross member. However, on the polished surface of the stand is bowing under the weight of books can slide. This will not happen if both its external surface to paste thin rubber, corrugated better.
Recommend to read
UPDATED TABLE
Many hobbyists and tinkerers have a tabletop lathe woodworking machine STD-120 and its modifications. There are machines and in school workshops. The presence of such equipment allows...
THE GYRO — GLIDER
In the latest issue of our magazine published a series of articles of the group of designers of the gyros about the features of the construction of these helicopters, how to build...